Date:
Year 12 Formation Program
While on the verge of completing their final steps to the path beyond Whitefriars, the fortnightly Year 12 Formation Program provides the students with the final foundation stones preparing them for this journey.  The aims of the program are to:
Explore issues and ask questions about what it means to be a gentle man beyond Whitefriars
Foster connectedness in their relationships with themselves, with others and with God
Prepare students for good decision-making in life after school
Develop responsible global thinkers and active participants in building a just and sustainable world.
For the first afternoon of the program, we were privileged to have Joel Sardi, Whitefriars Old Collegian from the Class of 2008, speak to the boys. Joel's story is one of great adversity and great triumph. After a tour in Afghanistan as an infantryman in 2013 in the Australian army, Joel returned home only to suffer horrific injuries as a result of a shocking accident. Having fallen three metres to the ground and landing on his back, Joel became a C5 quadriplegic. Joel spoke to the students about feeling sorry for himself and at his lowest, struggling to find the will to live. He made a critical decision and raised the funds to fly to the USA and join a rehabilitation program called 'Project Walk'. This program is designed to improve the lives of people who have suffered paralysis due to a spinal cord injury. Slowly, his perspective started to change; "Maybe I can do this." With this change in perspective, Joel spoke about how his narrative also changed, he started to set small goals and vowed that he would stand unaided by the end of his treatment – he did! With this change in perspective and subsequent change in his narrative, the outcomes for Joel changed as well. Joel married his partner, who had been by his side throughout his entire ordeal, and they had their first child in 2020.
Joel's message is that we create what is possible. In dealing with adversity, we need to change our perspective. In doing this, our story will start to change, and the outcome will soon follow. He is a true inspiration, and we hope that as the Year 12 class of 2022 face the inevitable challenge of their final year of schooling, they can draw on Joel's courage and mindset to overcome the obstacles that come their way. Life will present us with adversity, how we respond is our choice.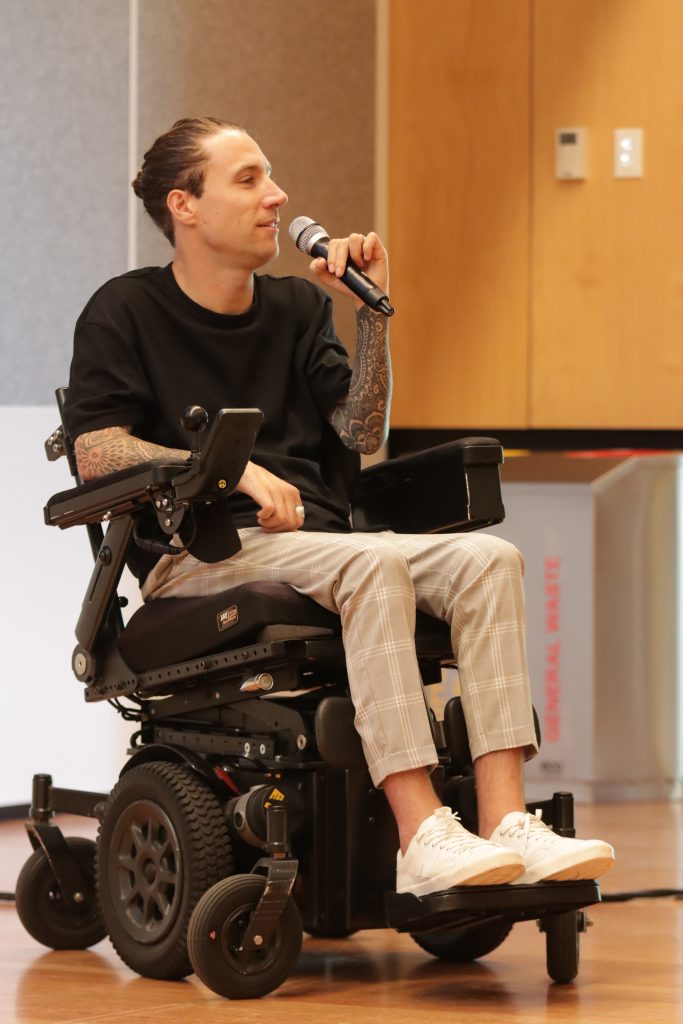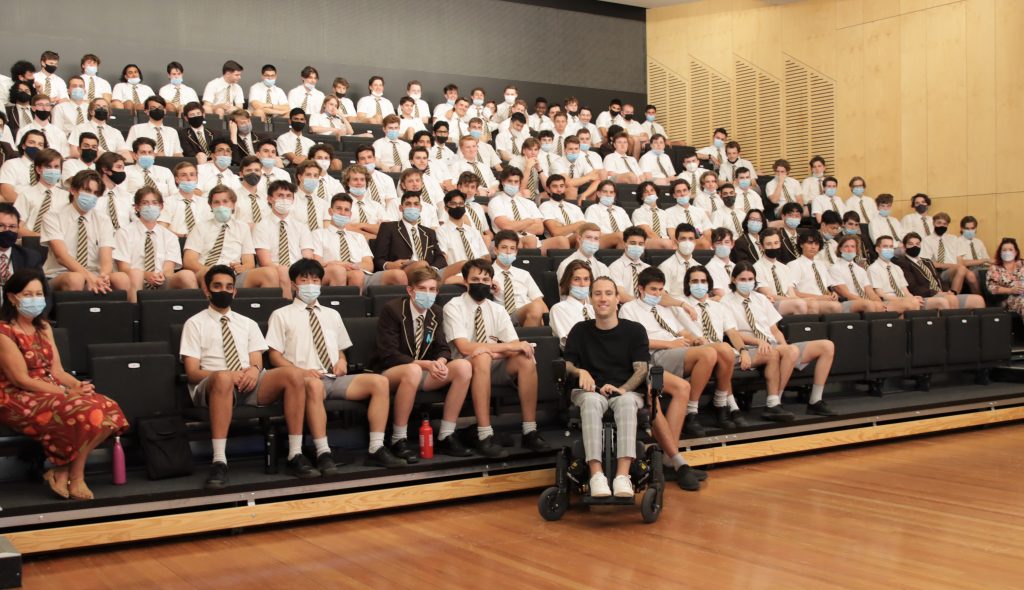 Mr Mick Lafferty
Deputy Principal – Students