Our Parents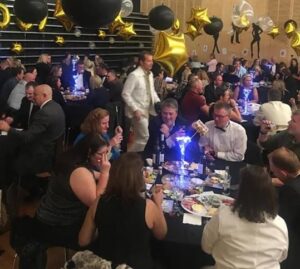 As parents of Whitefriars students, we want you to feel as welcomed as your son. We believe that when your son starts at Whitefriars, so do you. With many parent-run community events, there is an opportunity for parents to be as involved as their time permits.
The Parents' Association participates in the following:
House Dinners – a welcome to our Year 7 families from Whitefriars and the Parents' Association
Annual Raffle – raises money for the College and the local community
Mother's Day Breakfast
Grandparent's Day
Father's Day Breakfast
Trivia Night – sponsored by local businesses, it is a wonderful opportunity to get together and test your general knowledge.
For any information about the Parents' Association or to become involved, please email parents@whitefriars.vic.edu.au
The Parents' Association meets monthly between February and November and warmly welcomes new members to the committee, and ideas from any member of the Whitefriars community.
My son was the only one from his school to move to Whitefriars College, so we didn't know anyone. The WPA helped me meet parents with sons in all Year levels. It has really cemented my place within the Whitefriars community. I would recommend joining the WPA – it's a great way to meet people and support the staff and students at Whitefriars.
Mrs Lucy Corrente – Parent