Back
Location & Transport
 Whitefriars has an extensive bus route service. There are over 30 Transdev buses that carry our students to and from the College and one Charter service operated by Deluxe Coaches.
Please click the below images for the Morning and Afternoon bus services or click here for detailed route descriptions: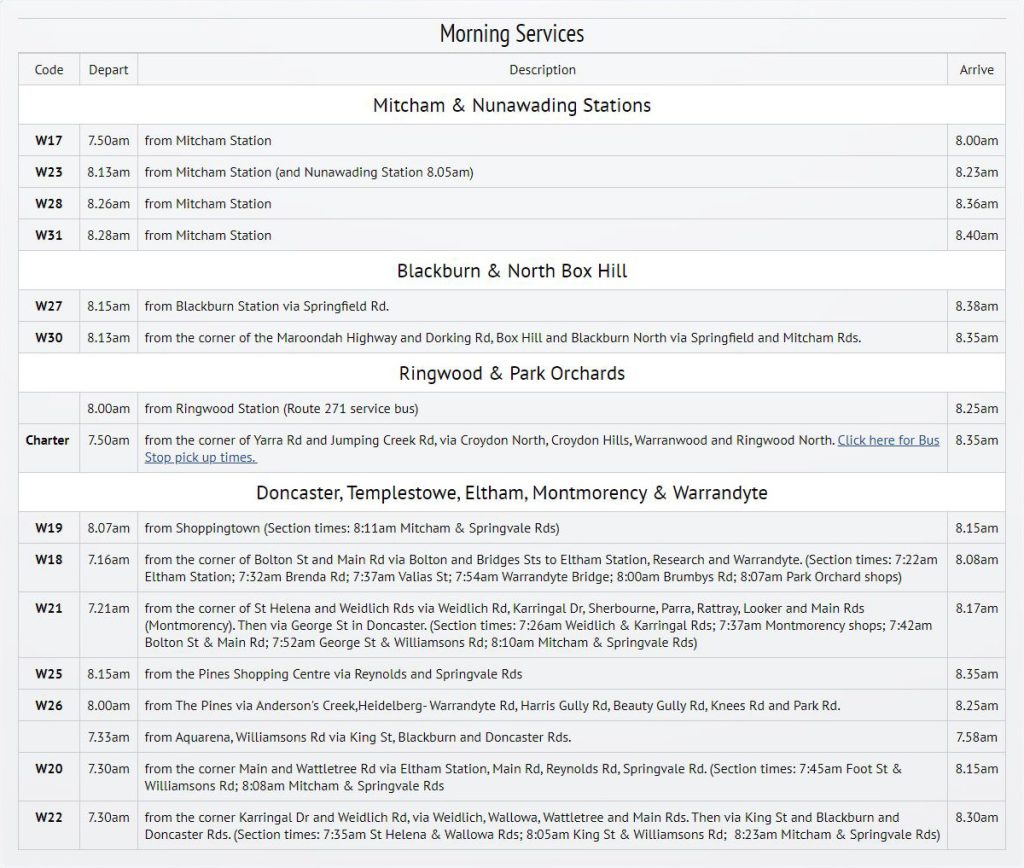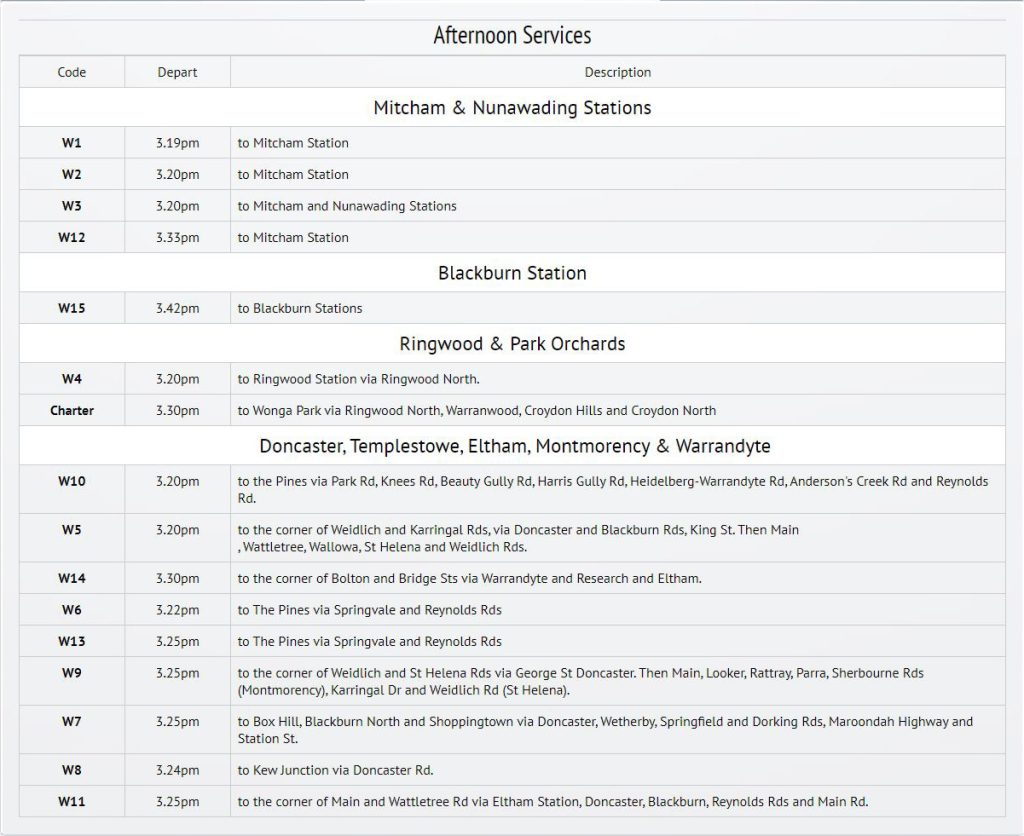 Morning Charter Bus stops and pick up times.
Through the links below you can view detailed maps of the routes that our College buses take.
Blackburn Station
Box Hill and Blackburn North
Briar Hill via St Helena
Doncaster
Eltham South, Eltham Station, Research and Warrandyte
Kew, Balwyn North and Doncaster Shoppingtown
Nunawading and Mitcham Stations
Ringwood Services
St Helena, Eltham North, Briar Hill and Montmorency
The Pines Buses
Wattletree and Main Roads via Eltham Station
Wonga Park, Croydon North, Croydon Hills, Warranwood and Ringwood North