Date:
Sustainability and Environment Team news
So, You Want to be a Beekeeper? Presentation
Interested staff and students attended Ben Moore's zoom presentation So, You Want to be a Beekeeper? this week. Ben Moore owns and operates Ben's Bees, a local beekeeping business that has guided the College's Friars Hivers Beekeeping club since its inception in 2019. Staff and students are invited to join the club for the 2021/2022 season to learn about the behaviour and biology of bees, perform inspections safely, learn to manage a beehive, understand ethical practices related to farming bees, basic woodworking skills, extraction of honey, food safety and hygiene practices, honey product craft skills and business opportunities. The Whitefriars College beehive produced 15kg of delicious honey last year from only 8 frames (out of a possible 24) and the proceeds of the 30 honey jars sold went back into the Friar Hivers Beekeeping Club projects. For those interested in beekeeping, visit bensbees.com.au for regular podcasts, information and products.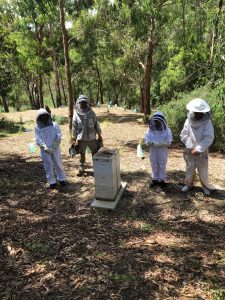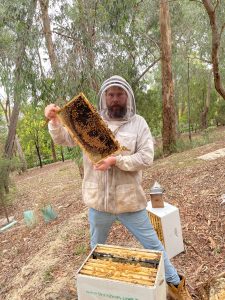 Plastic Free July – The College needs your help!
Whitefriars College is dedicated to reducing single plastic waste. Plastic Free July is a great reminder of improving practices and setting new habits. The Sustainability and Environment Team request families to:
Remove soft plastic packaging at home where appropriate. Families can then recycle this packaging at the REDcycle bins at Coles and Woolworths. Unfortunately, soft plastics recycling is only available to staff.
Use containers to pack student lunches and snacks instead of zip lock bags or cling wrap.
Students to bring drink bottles to class and refill. Avoid buying water bottles at school canteen.
Say no to straws.
For more information and inspiring ideas, visit plasticfreejuly.org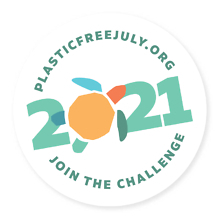 Schools National Tree Day
Only 7 more sleeps till Schools National Tree Day (Friday 30 July)! The Sustainability & Environment Team is focussing on planting in the College bushland a range of native grasses, wattles, and trees. Many thanks to Rick and the Maintenance team for preparing the site by removing blackberry bushes, creating an access path for staff and students, and removing tripping hazards. Planting a tree is essential in caring for the planet. Trees capture carbon, release oxygen for our survival, increases ground stability and habitat for local animals.
Families can do their bit by participating in their local council's National Tree Day on Sunday 1 August or by purchasing a tree or shrub and planting it in their backyard. Visit treeday.planetark.org/about/ for more information.