Date:
Sustainability and Environment Team News
National Tree Day
The sun was out for our School's National Tree Day, last Friday 30 July. The College is set in the beautiful Mullum Mullum Valley which has a unique ecosystem of indigenous vegetation. Part of the College's commitment to sustainability is conserving the local biodiversity. A mixture of indigenous plants including golden wattles, lightwood, spear grass and tussock grass were planted along the college bushland boundary behind the VCAL bird hide. Many thanks to the dedicated group of students and staff for their efforts and for the maintenance team for preparing the site. The plants were sourced from Friends of Warrandyte Nursery. This not-for-profit organisation collects native and indigenous seeds from the local area, propagates and grows the species and sells them to public using a large volunteer group. I highly recommend supporting FOWSP for your native plant purchases.
Friends of Warrandyte State Park Nursery fowsp.com.au (Pound Bend Rd, Warrandyte)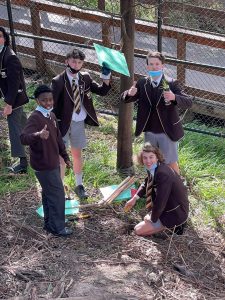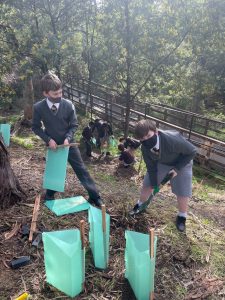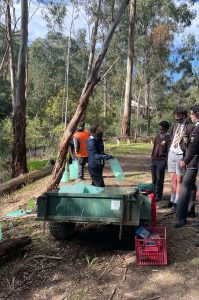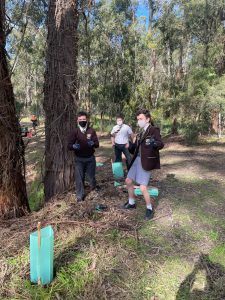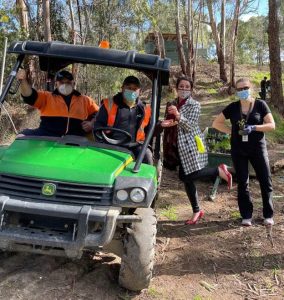 FrogID Citizen Scientist – Have you seen any dead frogs?
There is an alarming rate of frogs dying in Australia. Viruses and a warming climate are factors that affect one of the most important and sensitive ecosystem species. Frog ID is a citizen science program that needs your help. The group are asking for residents to photo or record any deceased frogs they find. For more information visit FrogID. Photos and data can be sent to calls@frogid.net.au. Visit theconversation.com/dead-shrivelled-frogs-are-unexpectedly-turning-up-across-eastern-australia-we-need-your-help-to-find-out-why-165176 for more information.