Date:
Second place at ACC Open Chess tournament
Recently our the chess team competed in the ACC Open Chess tournament. The team, under the direction of Rhonda Powling and chess captain Hayden Menzies, performed exceptionally well against very tough opposition finishing in second place in their division to eventual winner Parade College; an incredible effort. Given the additional challenges presented this year with the online format and Covid-19, their skills and talents were on full display culminating in a well-deserved result – a reflection of the teams dedication not only over this year but many years of competition and training.
Of particular note was the performance of Alastair Capell who was our best individual player for the tournament with 5.5 game wins – an outstanding achievement.
Along with our first ACC Open title in 2015 and last year's second place, yesterday's Runners up reinforces Rhonda's program development and calibration over a number of years in producing sustained success in the field of Chess at Whitefriars.
The Open Chess Team and full results are below; please congratulate these boys if you see them (albeit online).
ACC Open Chess Team – 2021 Individual Results Below: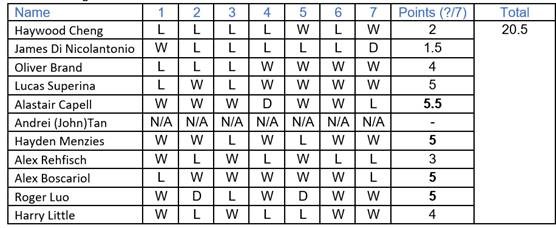 ACC Open Chess Team – Overall  Team Results Below: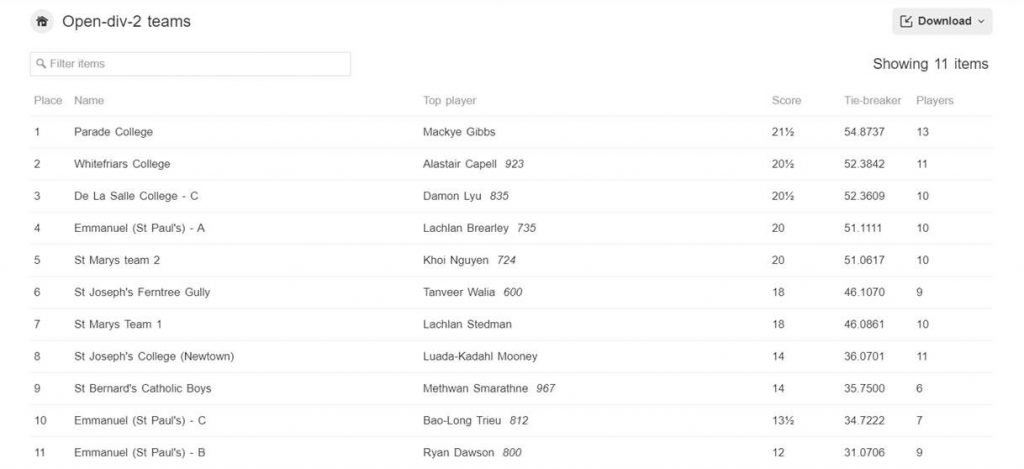 Well done all.
Ashley Payne
Learning Leader – Academic Enrichment and Data