Date:
Push Up Challenge for Mental Health
This June the college will be participating in The Push Up Challenge. This challenge raises awareness for mental health. The Whitefriars Community staff and students will endeavour to learn more about mental health and how to support each other by performing push ups together to "push for mental health"  Each pastoral care group will be allocated a target number of push ups to complete for the three weeks in June. Additionally each day groups will be alerted to a statistic or method to promote mental health amongst our community.
Both staff and students will be given the opportunity to participate / represent their pastoral care group in their challenge and the SRC leaders along with the House Representative Council will lead the Challenge in our community.
For more information on the challenge please check out The Push-Up Challenge : Home (thepushupchallenge.com.au)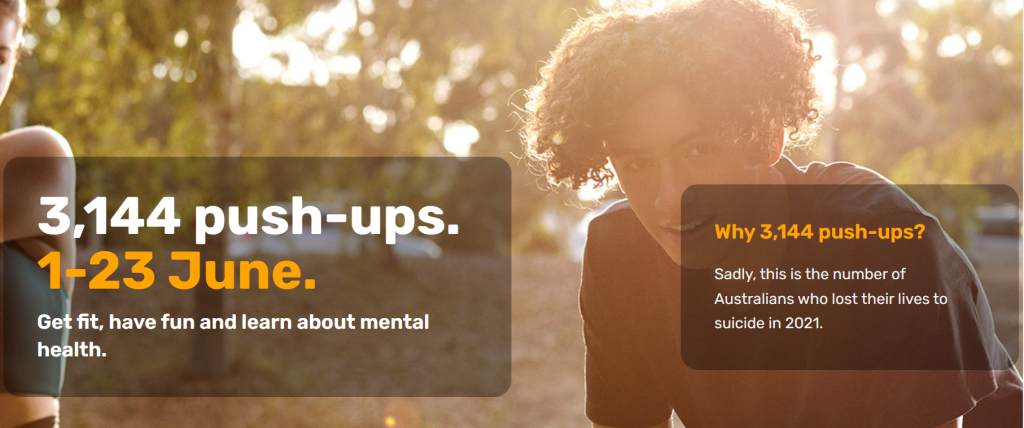 Ben Bond (HPE Captain) and Mrs Katherine Smith