Date:
Join the Whitefrairs Cricket Club!
Attention all cricketers!
Whitefriars Cricket Club will be kicking off another season in the prestigious MCC Club XI competition, playing on the best turf wickets and grounds in Victoria against other Old Collegians teams and Premier cricket clubs. The competition attracts top level umpires including those who have officiated international matches.
We are looking for senior students, past students, family and friends (being an old collegian is not mandatory) of all abilities to expand our club. Current Whitefriars students play for free.
Come and join us for the coming season.  We will be training on Wednesday 21 September 7-8 PM at the Blackburn Indoor Cricket Centre (formerly Maddocks Sports) Factory 10, 11 Mary St, Blackburn.
Please feel free to email whitefriarscc@gmail.com for more information.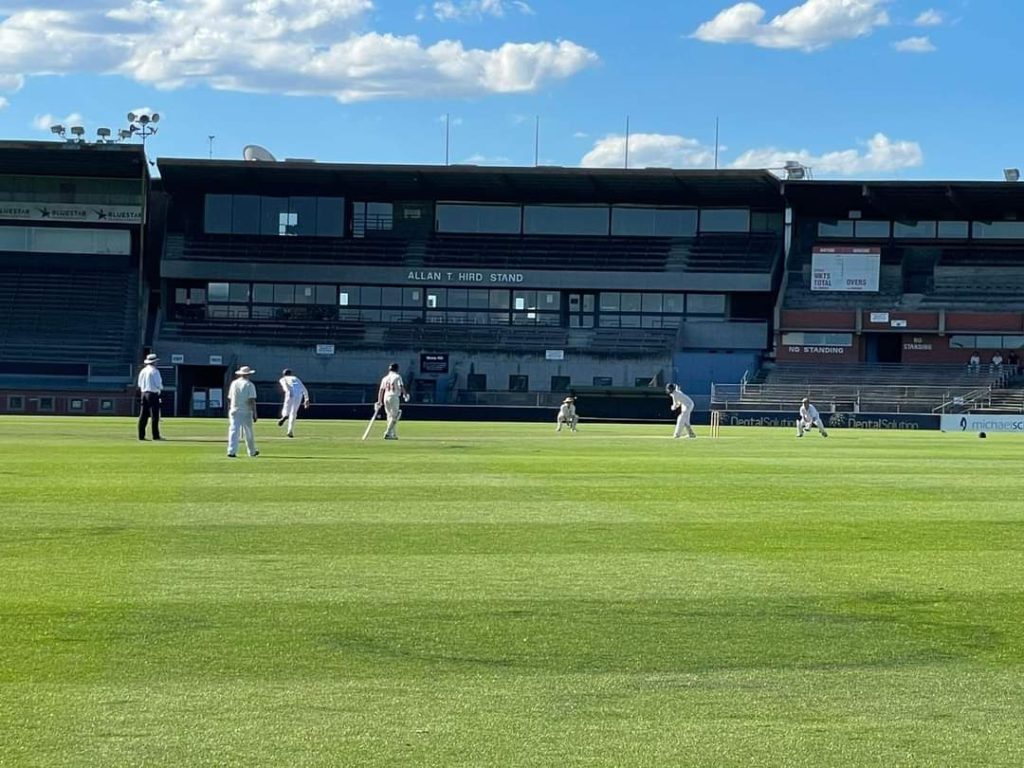 This picture was taken last season vs Essendon at Windy Hill (Former AFL ground).