Date:
Much Ado about delving into Shakespeare
In the Shortis Library recently, Mr Finlay's Year 11 Literature students were able to delve into the idiosyncrasies of earlier editions of Shakespearean publications, with a focus on their set study comedy Much Ado About Nothing.
We were fortunate to have access to a, c1870 copy of the 1623 First Folio Shakespeare Comedies, as well as a number of other rare and older editions.
Prompting interesting discussions in terms of how and why the content was typeset and presented in certain ways, the session provided an opportunity to examine the language and elaborate image plates as well.
Students can learn more about Shakepeare by accessing the Shortis Library's collection of plays, study guides and support material.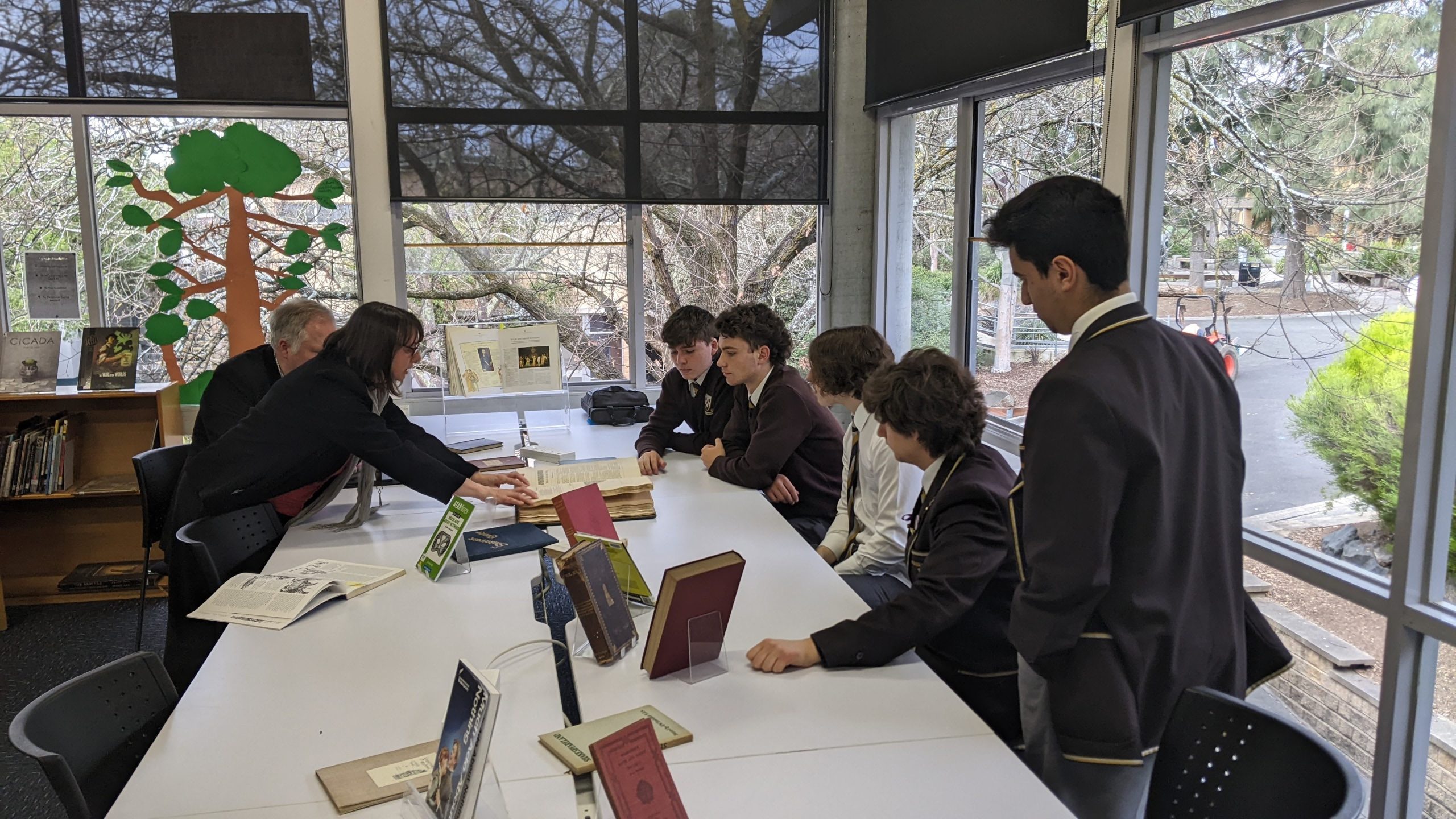 Mrs Jenny Corbin
Learning Leader – Library