Date:
Looking for Alibrandi
As Term 3 begins, the Performing Arts department is once again back in the swing of music rehearsals, in preparation for events this term. Our junior and senior students are also hard at work in the classroom, learning new skills and understandings to future their holistic education through the arts. At the senior end, our VCE Theatre Studies are deep into their Unit 4 studies, attending a performance of the new Australian play Looking for Alibrandi last week. Ethan Oppy provides his reflections below:
Last Thursday night, the students of VCE Theatre Studies journeyed into the city to take in the new Melbourne Production of 'Looking for Alibrandi' playing at the Malthouse Theatre, as a part of the Analysing and Evaluating Theatre component of the subject. Written by Vidya Rajan and directed by Stephen Nicolazzo, this new play is an adaptation of the quintessential 1992 Australian novel of the same name, written by Melina Marchetta. As audience members we experienced the portrayal of 1990's Mediterranean-Australian culture through the eyes of 17-year-old 'Josie Alibrandi', while she grapples with the strict expectations of her immigrant family, the return of her distant father and the pressure of completing Year 12. This unique story resonated with many students as the daunting nature of life after graduation felt very relatable, and for the teachers that came along, much of the 90s pop culture brought about a beautiful sense of nostalgia. 'Looking for Alibrandi' was both touching in its display of family and friendship, and endlessly hilarious with its references to the awkwardness of teenage life. The VCE Theatre Studies class highly recommends this vibrant new production and are grateful that getting to see plays like 'Looking for Alibrandi' are an exciting part of the subjects' curriculum.
Ethan Oppy, Theatre Studies Class of 2022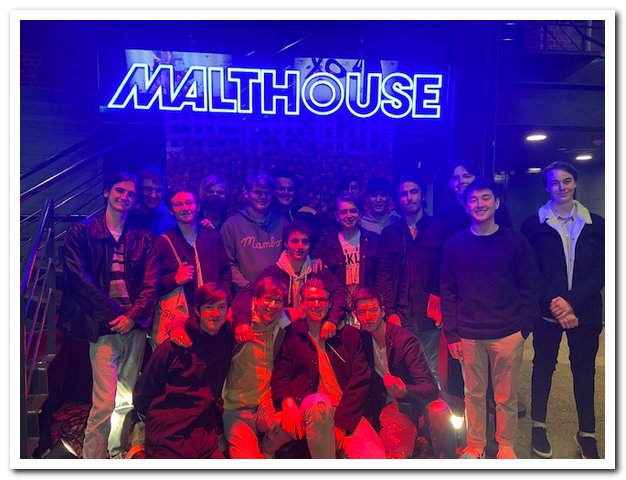 We are grateful to be able to afford students the opportunities to experience music and drama in a professional context external to the college, which gives them enriched understanding for how to apply their own skills in the classroom and beyond.
Mr Matthew Frampton
Learning Leader – Performing Arts