Date:
Library News
Book Week 2021
Being remote could not stop the festivities of our 2021 Whitefriars Shortis Library Book Week. It was jam-packed with activities and exciting opportunities that could all be enjoyed from home! We started by sharing an online Read a Million Celebration, where we announced very coveted awards and acknowledged special mentions, with readers and their families.
Student participants mentioned that they enjoyed the challenge because it "increased the motivation and the incentive to read for fun" and "it's a way of getting students to work together for their House".
Lunchtimes were filled with a workshop on drawing magical creatures, book-related competitions, and a special book-based Lego club challenge, all jostling for fabulous prizes! Year 7 students had front row seats to an exclusive virtual incursion with Robert Newton, the very engaging author of their Year 7 novel, Runner.
Congratulations to all those who participated, and a special mention to our winners:
Read a Million Words House Challenge
Overall House awards – Avila
Overall Student winner – Dathen Seneviratne Year 9
Magical creatures – Carlin Thapliyal Year 11
Scavenger hunt – Aidan Southgate Year 7
Lego club – Dirk Vermeulen Year 8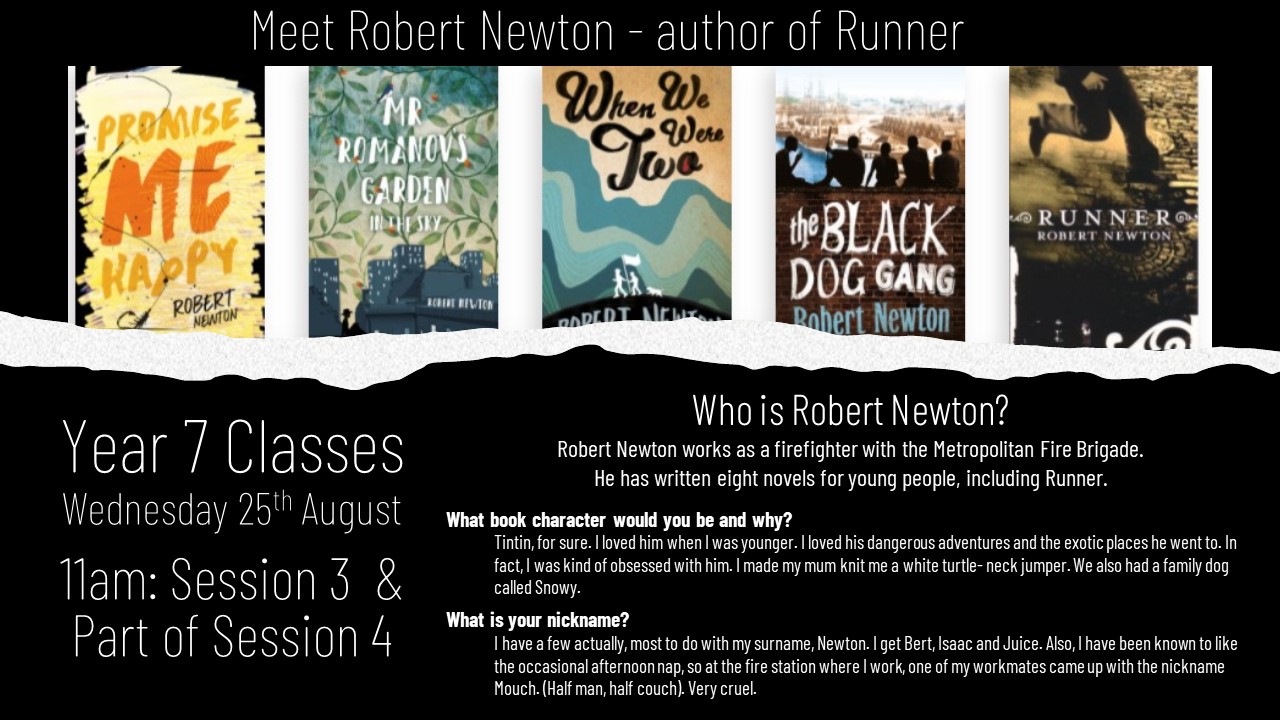 Year 7 students were keen to share their feedback after being inspired by the Robert Newton virtual visit.
"Robert told us inspirational stories…and told us not to write like others, but write like ourselves"
"He told us some very good tips and tricks on how to become a writer. That you don't have to like writing all your life to become a writer".
"One key idea I took away was the inspiration, he said he went to Richmond to find out what is was like for Charlie".
Reading can take you places…
While we may currently be confined to our homes this year's CBCA Book Week theme is a timely reminder that reading can take you places, Old Worlds, New Worlds, Other Worlds, you just need to pick the book for you! Happy reading.
If you would like more info about author Robert Newton, and the interesting books from CBCA Book Week see our library guides:
Robert Newton LibGuide and Robert Newton's eBooks
CBCA Book of the Year Awards 2021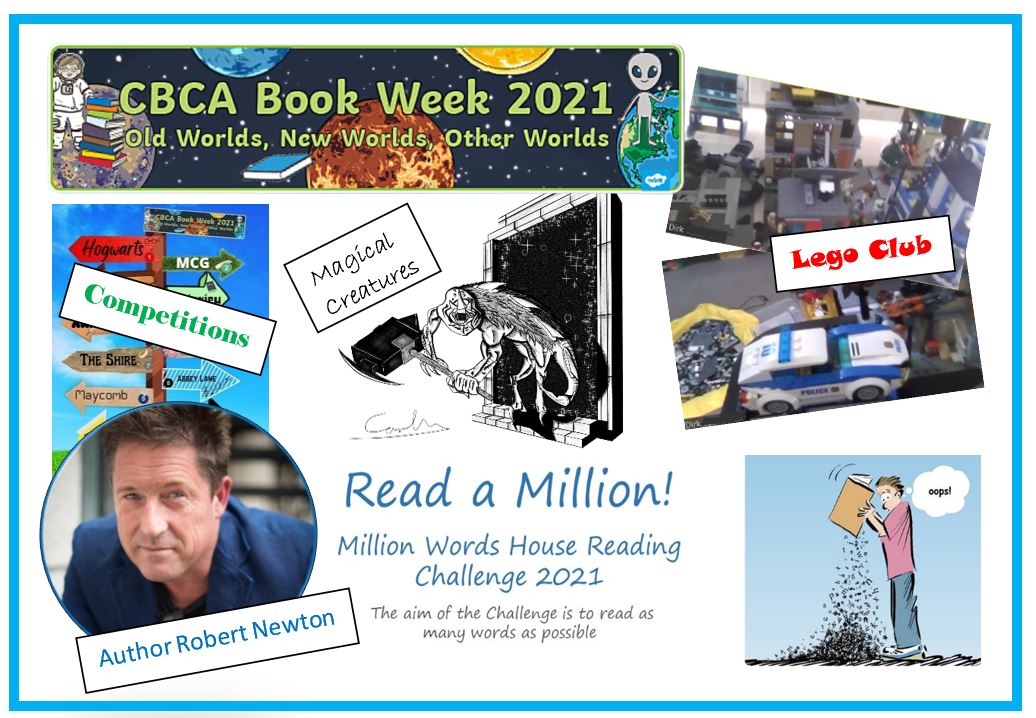 The Whitefriars Shortis Digital Library is open 24/7
Forgot to borrow a book? No problems, read from our many Wheelers eBooks & Audiobooks or listen to a book while out walking or creating Lego on  Borrowbox eAudiobooks.
Mrs Mackey, Librarian