Date:
Interschool Collaboration – Performing Arts Students in concert at Hamer Hall
As part of the Association of Catholic Colleges, the Whitefriars Performing Arts program nominated multiple students to partake in one of the largest events of the association's calendar – a combined extravaganza where music students from across the state rehearse and perform together at Melbourne's iconic Hamer Hall.
Students have been rehearsing throughout Term 2 and 3 with their inter-school peers in choirs, bands, drumlines and mass ensembles, culminating in a spectacular concert on September 13.
Concert details:
Tuesday 13 September, 7pm – 9pm
Hamer Hall, Arts Centre Melbourne
Tickets are on sale now via https://www.accmelb.com.au/tickets/
Visitors should click on their school logo and follow the link to the Arts Centre Melbourne online box office. 
All tickets cost $25 and will be sent electronically to the purchaser.
We hope you are able to join us in celebrating the achievements of our students at this spectacular event.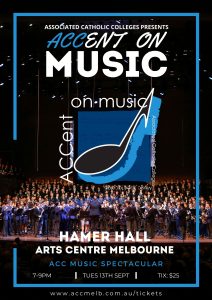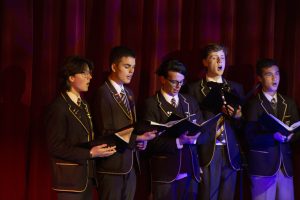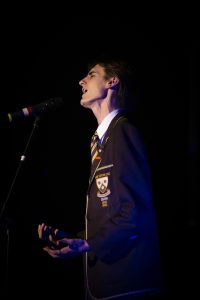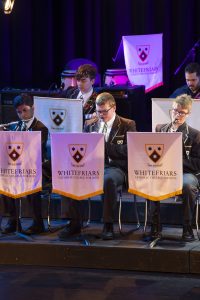 We would also like to extend a warm welcome back to all of our music and drama students for Term 3. Although the weather is wild and bit chilly, it is great to be back rehearsing and making music. We are looking forward to several key events this semester:
August 31 – Winter Showcase Soiree – a collection of performance by the wide variety of music ensembles in a relaxed and intimate sit-down setting. Tickets released soon.
September 13 – Associated Catholic Colleges Combined Concert at Hamer Hall.
September 15 – Lip-Sync Battle – a student-lead lunchtime event which will see students from each House battle it out in front of their peers and a panel of special guests.
With more exciting announcements to come for Term 4, we look forward to seeing you there!
Mr Matthew Frampton
Learning Leader – Performing Arts