Date:
From the Sustainability and Enviro Team
Health, PE and Environment Week 2020
The Sustainability and Environment Team have had a great week co-running the Health PE and Environment Week. The focus has been around the postponed Tokyo Olympic Games 2020 sustainability theme, Be Better, Together, for the Planet and People by organising a WFC @ Home Olympics week. Students have had the opportunity to enter the "Be Good†photography competition, create a vegetarian MasterChef video, learn how to forest bath, create a recycled art piece and a how-to grow snow peas guide. Thank you to the staff and captains, who have put together the activities and to the staff and students who have participated.
Check out the Environment Captain, Max's video on cooking the perfect breakfast hash: https://www.youtube.com/CookwithMax
Spring is in the air!
Our gardens and local environments have been an important space to the college community during the Home Learning Program. A Year 10 student recently reflected "My garden acts as a resort for me to relax, take a break, put my feet up and enjoy a warm beverage with a beautiful view. I especially love my garden because you can have a clear view of the sun rising in the east, passing north and setting in the west, which is a very warming and relaxing feeling to have it pass through while relaxing in my backyard.â€
Spring is such a wonderful time to spend in the garden. Whitefriars College's multi-talented food tech, Maria Ciavarella, offers gardening know how and tips on her website http://www.mygreengarden.com.au/.
A Proud Gardener – my favourite hobby – Gardening by Roger Luo (11)
Roger Luo's reflection "A Proud Gardener†explains his hard work and challenges at establishing his garden and a worm farm in his suburban backyard and offers encouragement to others to give it a go. He writes:
"Whether it's trying to get some fresh air, have fun with the family, protect the environment, reduce food waste, getting some sunshine, curing the LOCKDOWN boredom, or just trying to do anything in your free time instead of mindlessly browsing YouTube FOREVER… Gardening can help you achieve all of them(hopefully).
You see, gardening is like life, you put in the hard work, cater for the plants, and you will be rewarded with a bountiful harvest that make you so happy. I started with some very simple, low risk high reward gardening. The first year, I bought tomato and cucumber seedlings from the nursery. Throughout the next two years, I slowly leaned when to transplant, how to start from seed and appreciates the beauty of the growing process.
Currently, it's the best season to get deep into gardening, spring. Right now, around the garden I am doing a few things:
Nursing and getting the summer seedlings ready for this planting season
Trying out some new heirloom varieties (basically a rare and exotic variety of the plants, they will really impress your parents)
Caring for my Avocado, Plums, Lemon, persimmon, fig and date tree (quite a mouthful)
Worm farming and starting to compost
Ordering a CRAZY amount of seeds (in my defence it's very hard to resist)
Clearing out the dying peas
Burying more vegie scraps in the soil
Starting potted rosemary
planting potatoes in felt bags
Gardening provides you with a new world of fun you never knew existed, and it is just the best biting into fresh food that YOU grew. More than that I think it allows you to enjoy life in a new light, which is especially needed during the lockdown.
However, such rewards do not come without challenges, like all things in life. Gardening for a high schooler whose parents are not into or understand gardening is a HARD task. In fact, that's me, my parents always thought gardening is gross, smells and dirty so they opposed everything that I did. For the potential gardeners out there, I would suggest that you:
Do not get too carried away with YouTube videos. Overall, they are passionate gardeners who are willing to spend a lot more money on gardening than what your parents would probably want to spend.
Start small, don't specifically get that coco coir and perlite soil just for the seeds, soil is soil. You don't need to plant a lot of vegies, it can just be a pot of well cultivated rosemary on the window sill.
Use fabric pots, get potato grow bags, or felt, fabric containers, they are cheap and reusable
Grow something that are easy and rewarding, usually the easiest crop to grow is root crops, *cough* radishes *cough*, they mature in a month! Need I say more?
Compost, not only is it good for your garden, it literally is a part to curb the global warming, I'm sure you can convince you parents to slow global warming because no one wants a bushfire disaster again.
Favourite YouTube gardener is Kevin from Epic Gardening https://www.youtube.com/user/EpicGardening and Self-sufficient Me(https://www.youtube.com/channel/UCJZTjBlrnDHYmf0F-eYXA3Q
I hear you say composting is too expensive, well say no more: compost revolution https://compostrevolution.com.au/ provides you with up to 80% off! Overall the most important tip is don't give up, when you think its all over, gardening is like life – about persistence. "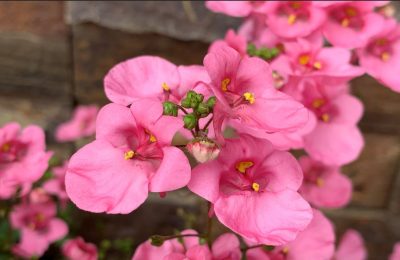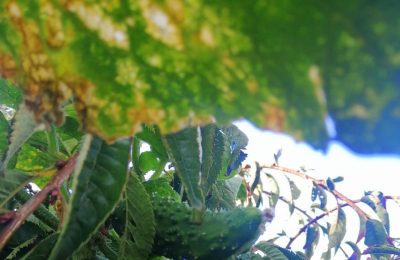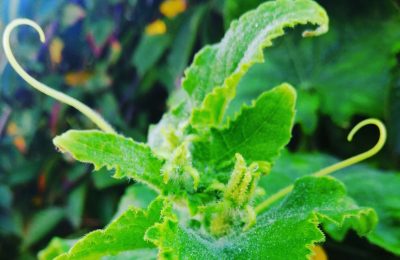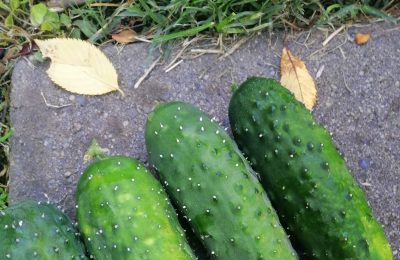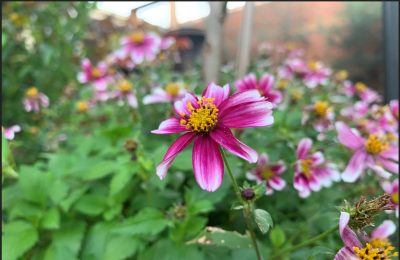 Guilt Free Father's Day
Palm Oil education is important at the college. As you hover in the confectionary aisle this week picking out a Father's Day sweet gift, be empowered that your generosity extends beyond your home. Your money can support companies who are working very hard at using Certified Sustainable Palm Oil (CSPO), which supports communities, conserves habitats for orang-utans, Sumatra tigers, gibbons, Asian elephants and ecosystems. Australian labelling laws means palm oil content can be hidden and you could be supporting deforestation, animal cruelty and community poverty. Visit https://www.zoo.org.au/dont-palm-us-off/ for more information. Download the Sustainable Palm Oil Shopping App and understand what's in your trolley and who you are supporting.