Date:
From the Principal – Contemplation, Community and Service
Dear members of the Whitefriars College family,
I often say to prospective families, if you want to know who we are and what we are about here at Whitefriars, you only need to remember three simple words; Catholic, Carmelite, Boys. Whitefriars College is a Catholic school for boys in the Carmelite tradition. Now of course, these simple words require some unpacking to truly understand the identity and mission of our school. However, I think often actions speak louder than words. So, today I would like to provide you with a couple of examples from the past week whose actions and events best illustrate the character of our school with a focus on the three tenents of the Carmelites; Contemplation, Community and Service.
At Whitefriars we are committed to providing opportunities for our community to take time out from the business of life to stop, to reflect, to review, to contemplate, to pray. Two weeks ago, a group of Year 11 students did just that as they embarked on the first of three Kairos retreats which will take place over the next few months. Through the skill and sensitivity of our staff, led by Kairos veteran, Tracey Phelan and ably supported by Fr Paul Sireh, Nick May, Steph Dekazos, Josh Chia, Marina Ensor, amongst others, our young men were led through four days of reflection, introspection, sharing and prayer. On their return to the College on the Friday evening, I gathered in the Whitefriars Chapel with these young men and their families to hear something of what they had learnt about themselves and their faith over these days. The reflections of the boys who spoke were wonderfully thoughtful, mature and vulnerable, and demonstrated the value of this unique opportunity to stop and spend time contemplating who they are, where they are going and who and what is important in their lives.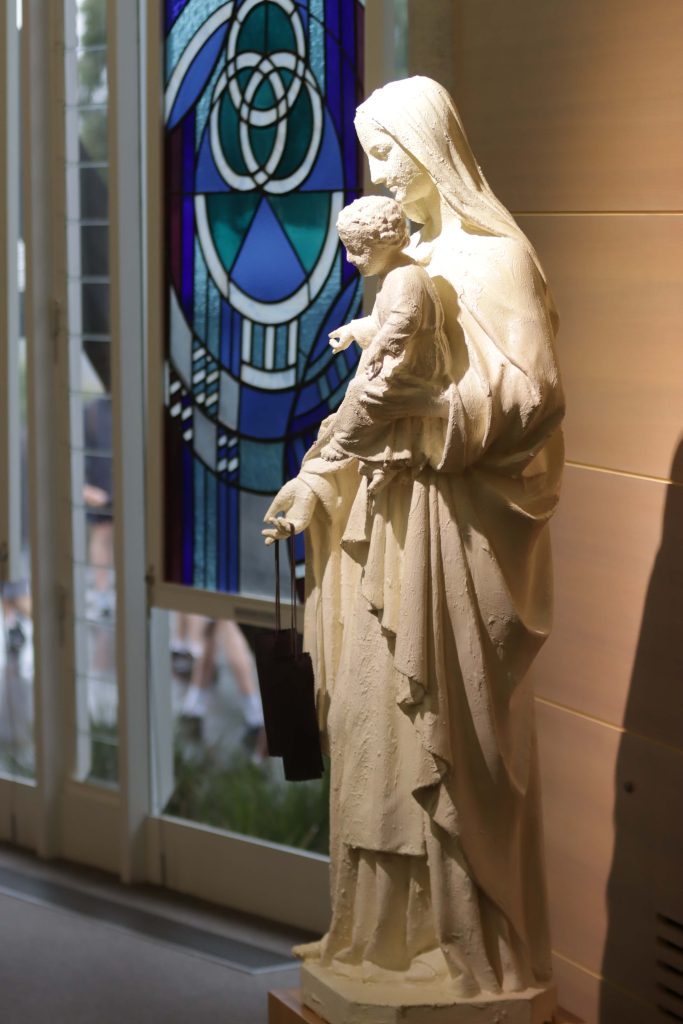 Often when we think of poverty, homelessness and disadvantage we think of places far from our seemingly affluent world. On Sunday evening a group from Whitefriars experienced the hidden reality of these things in our own community. This group was privileged to be able to support the vitally important work of the All Saints Anglican Church Mitcham community, who each week provide warmth, hospitality, connection and support through their Sunday evening food service. This important service commenced some years ago when parishioners Ben and Jane Frawley recognised a need to support the hidden homeless and others in the local community who, for a whole variety of reasons, live in disadvantaged circumstances.
Each Sunday volunteers prepare and serve a meal to up to sixty people. I was blessed to be present on the night with one of our Whitefriars teachers, Jane Molloy, her husband Mark and their son Harry, as we distributed muffins prepared by Maria Ciavarella in our Food Tech area. I discovered on this occasion that the provision of a meal brings warmth and sustenance but a smile, a connection and conversation, brings nourishment to the heart and the soul. How blessed we were to be able to provide this service and to spend time with this wonderful group of people who brought as much joy to our lives as we hopefully brought to theirs. It is our hope that we will be able to develop this opportunity to include more students and staff on a regular basis. I am very grateful to Maria Ciavarella for her work in organising this valuable opportunity to serve our community.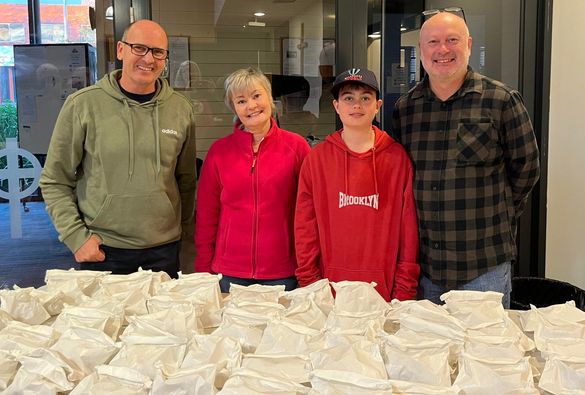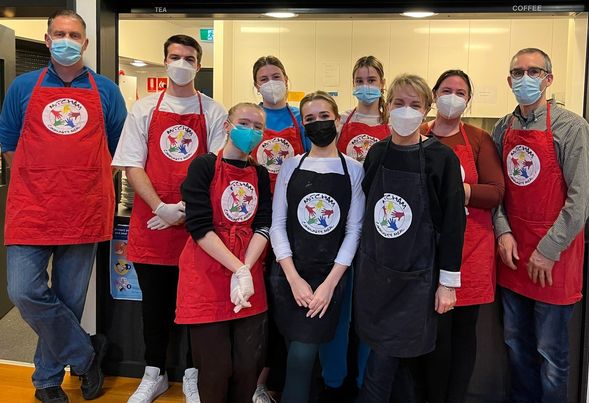 To mark the beginning of Reconciliation Week here at Whitefriars, we were honoured to welcome local Wurundjeri Elders Perry and Ron along with representatives from Yarra Valley Water and Jacobs Engineering to Whitefriars for a very special ceremony. By way of background, over the last few years Yarra Valley Water have been conducting sewerage works along the Mullum Mullum Creek area that has enabled more than 1,000 properties in Donvale to switch from septic tanks to the sewerage network. During their works heritage archaeologists uncovered over 2,500 thousand artifacts dating back over 4,000 years, the majority of which were found on the banks of the Mullum Mullum bordering our property here at Whitefriars. Most of the artefacts were stone flakes and sharp stone tools used by Wurundjeri people for many everyday tasks. This includes shaping objects made of wood, bark and bone, or using the tools as spear-tips in hunting and as knives for cutting meat.
The purpose of our gathering this week was to conduct a ceremony at Whitefriars to support the reinterment of these Artifacts in their original location by the banks of the Mullum Mullum. Our new Wurundjeri friends Ron and Perry spoke to us of the history of the local indigenous communities in our area, and then conducted a traditional smoking ceremony. We then heard from the Managing Director of Yarra Valley Water, Pat McCafferty who spoke about the works which had been conducted and the importance of protecting this culturally sensitive and significant land. Mr McCafferty then presented a framed display case with a number of the artifacts which will be exhibited in our College Chapel.
Following this ceremony a small group of staff and students, including our students of indigenous heritage, made their way down to the Mullum Mullum to where an intimate and powerful ceremony took place to return the artifact to the earth from which they came.
What a privilege it was to walk in solidarity with our indigenous brothers and sisters, and the people from Yarra Valley Water and Jacobs, on this occasion. This event said much about what community means here at Whitefriars. A place where all are welcome, a place which honours the people and traditions of the past, a place of remembrance and reconciliation, and a place where we give thanks for the natural environment we occupy, always remembering that it is our responsibility to continue to protect and nurture the land on which we stand, Wurundjeri Land.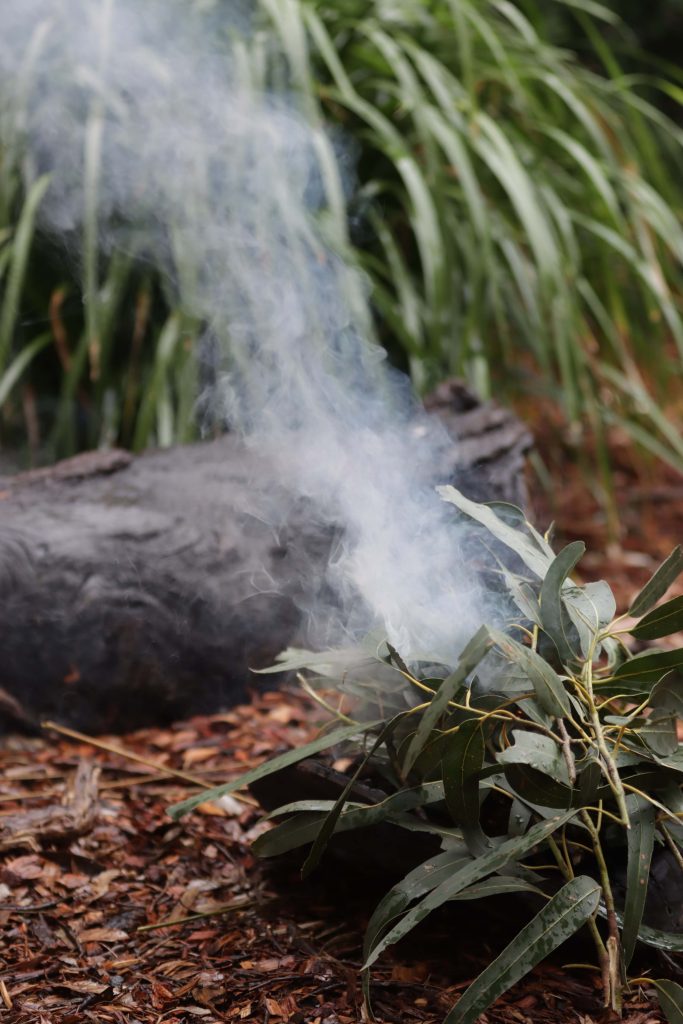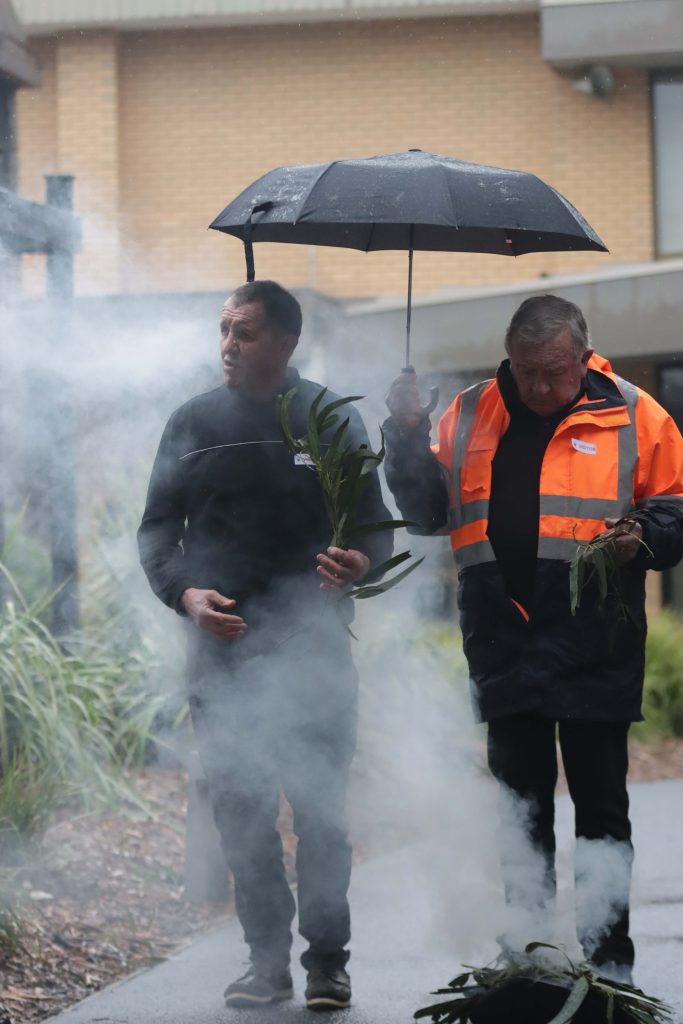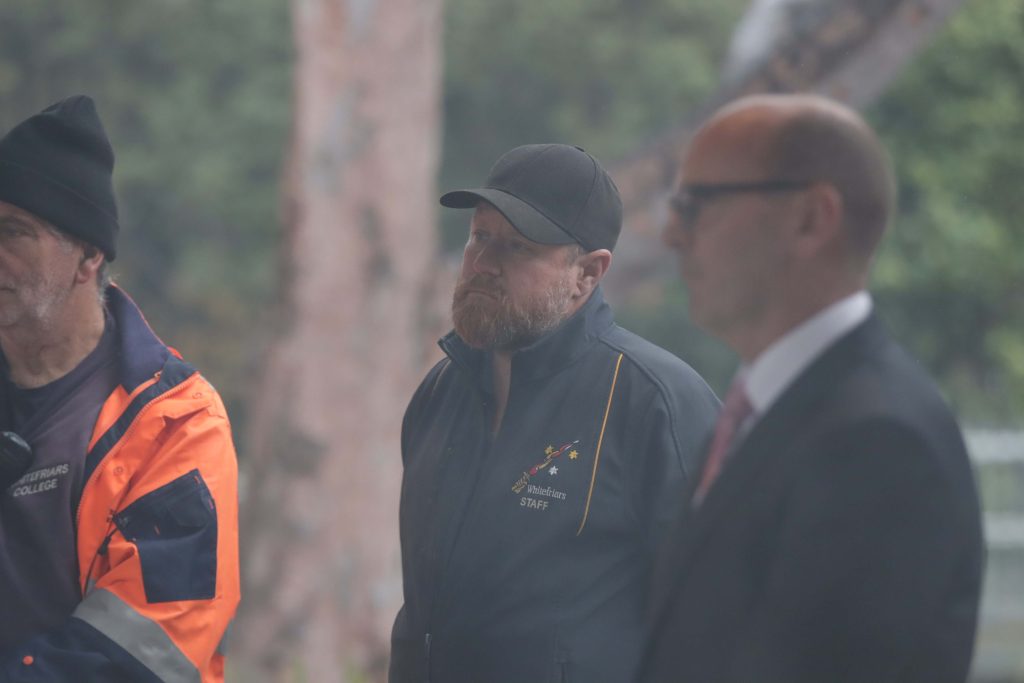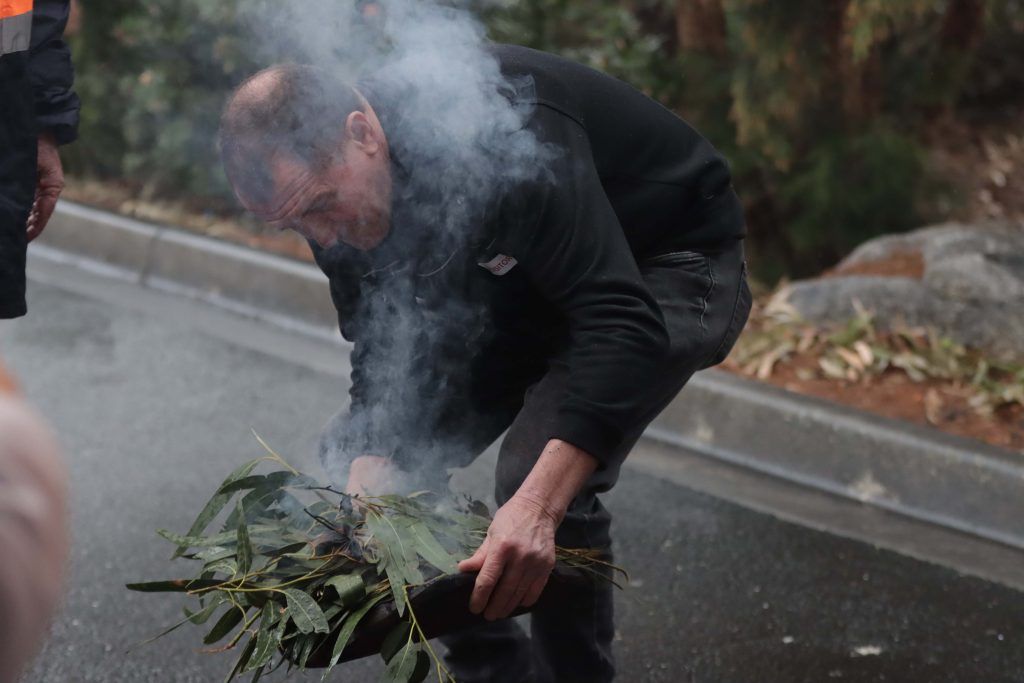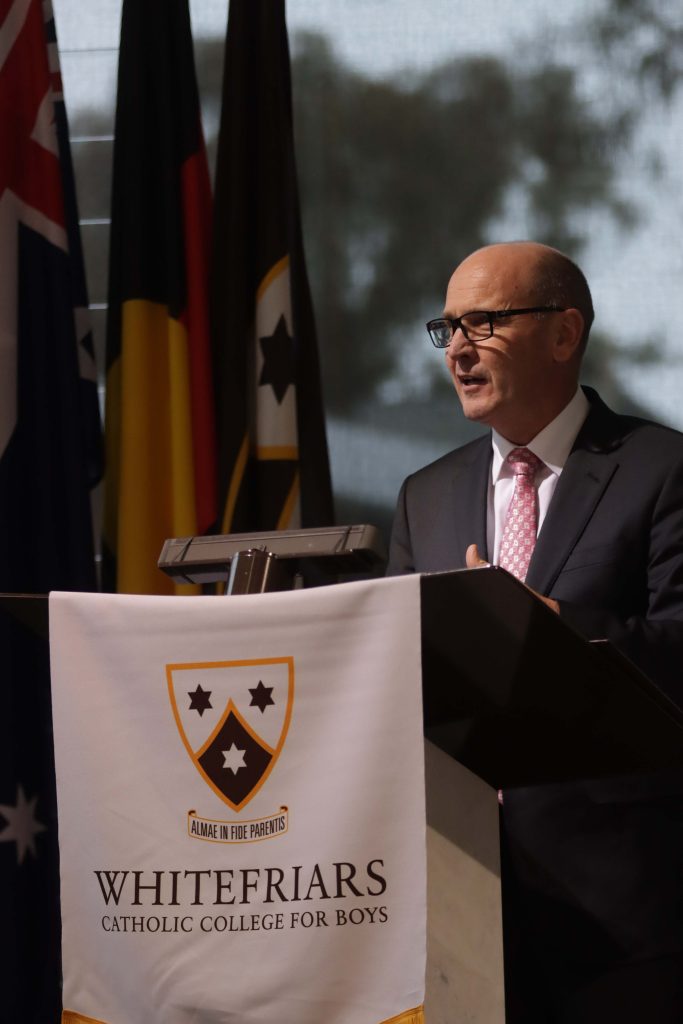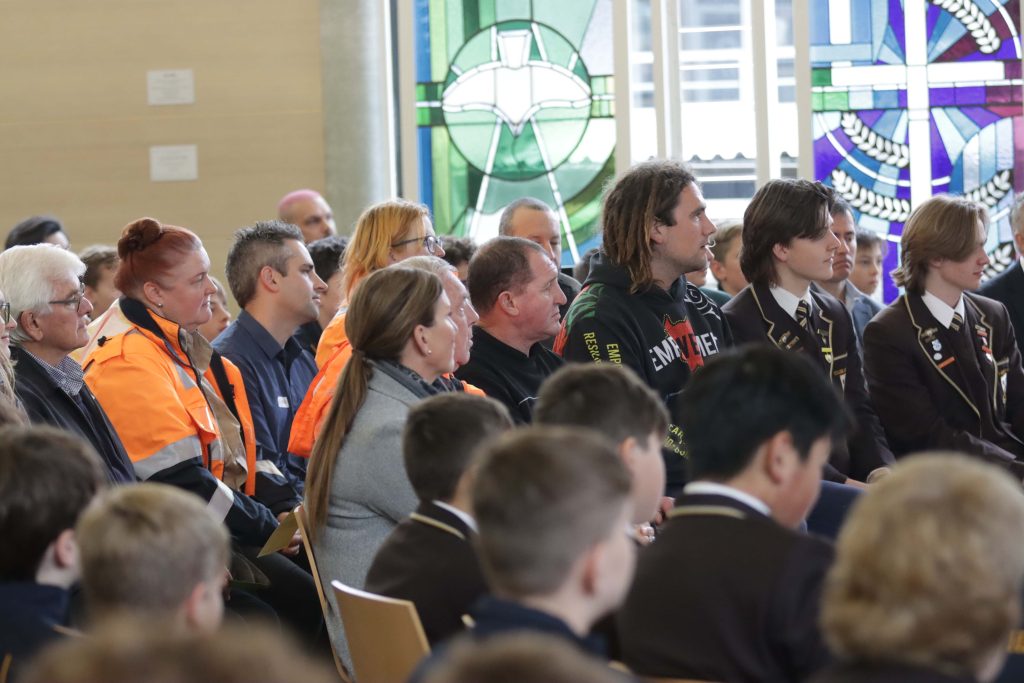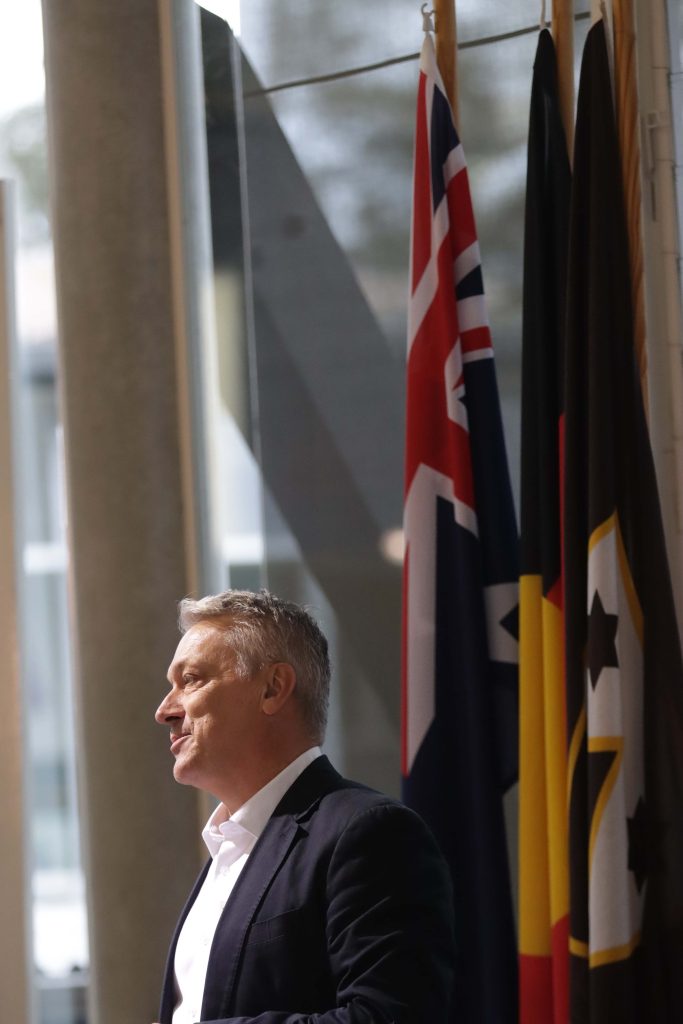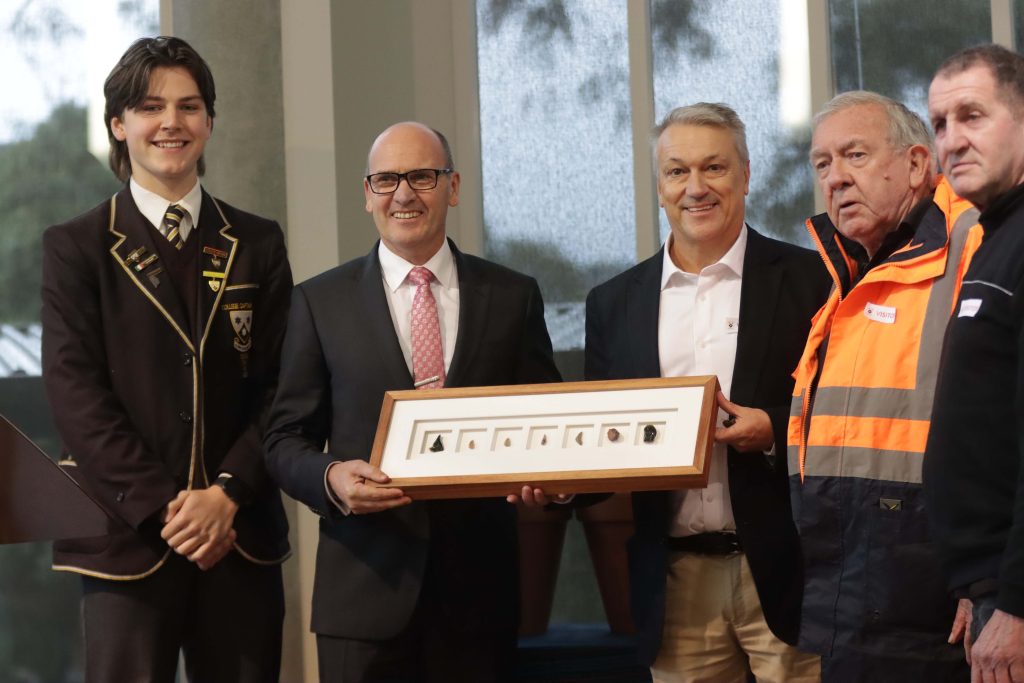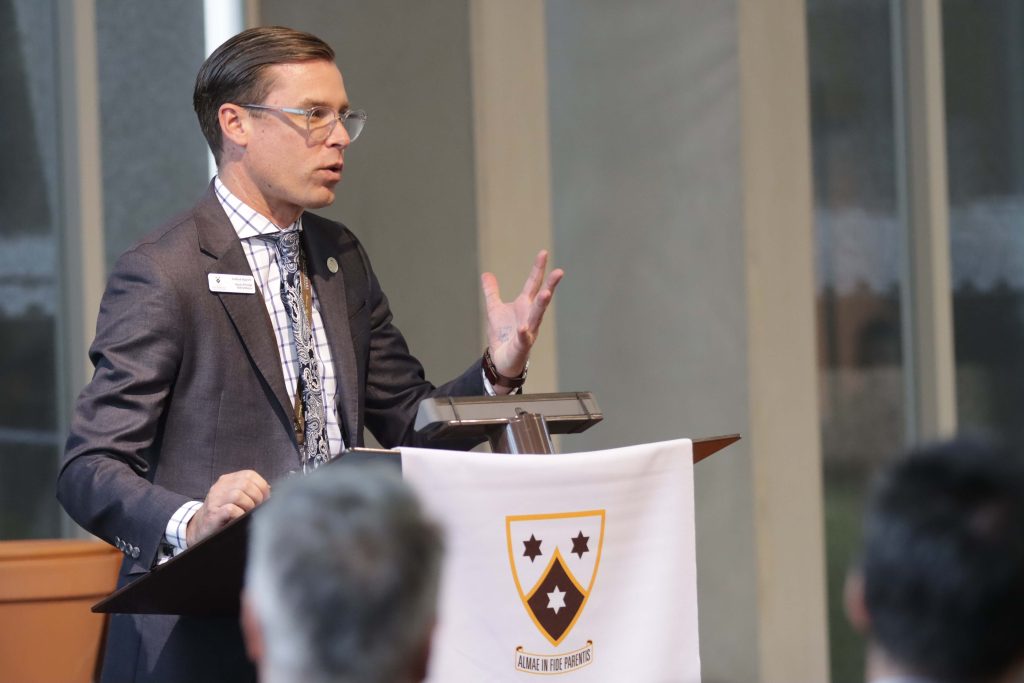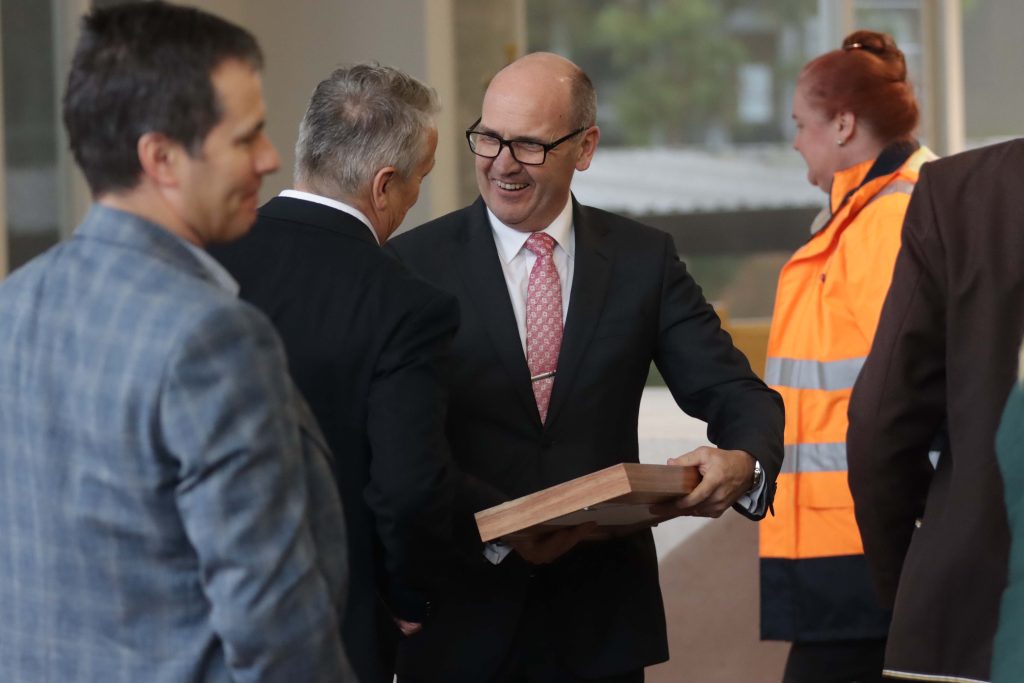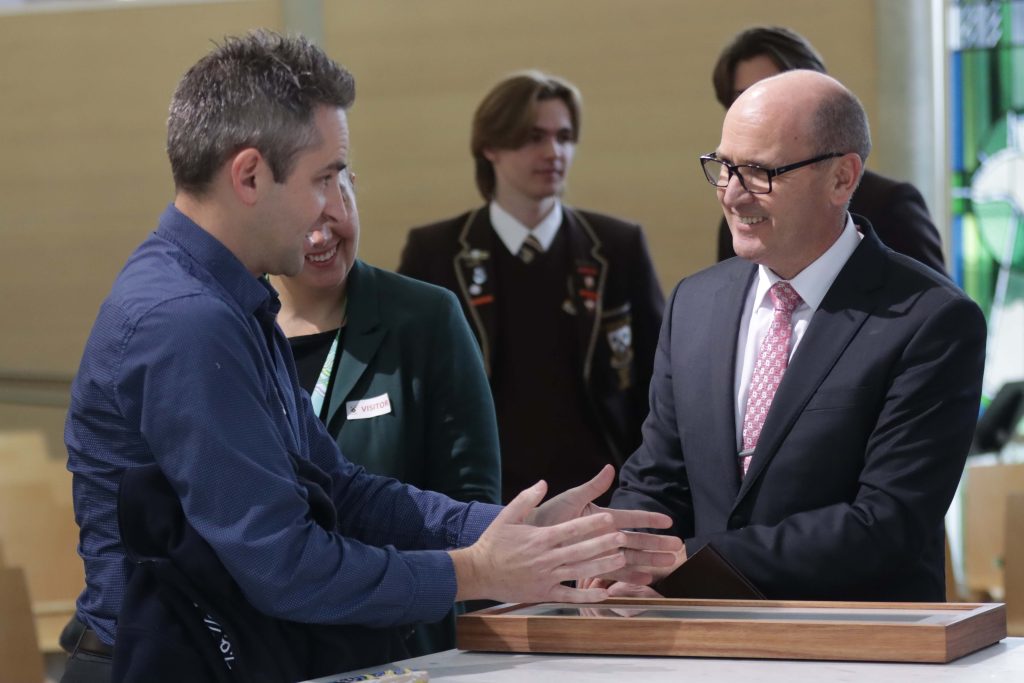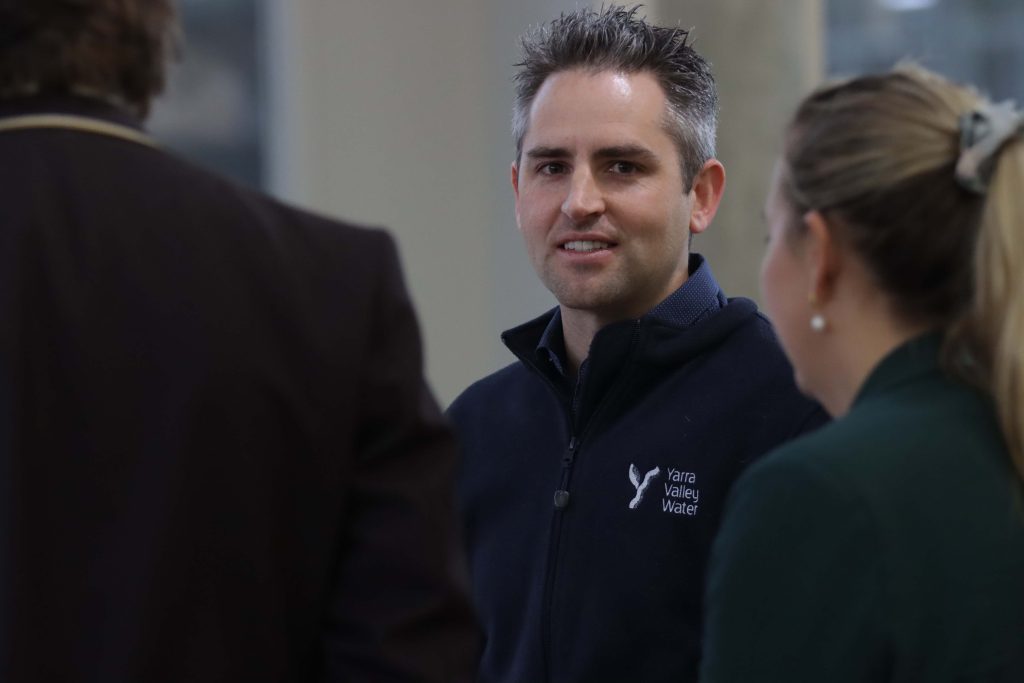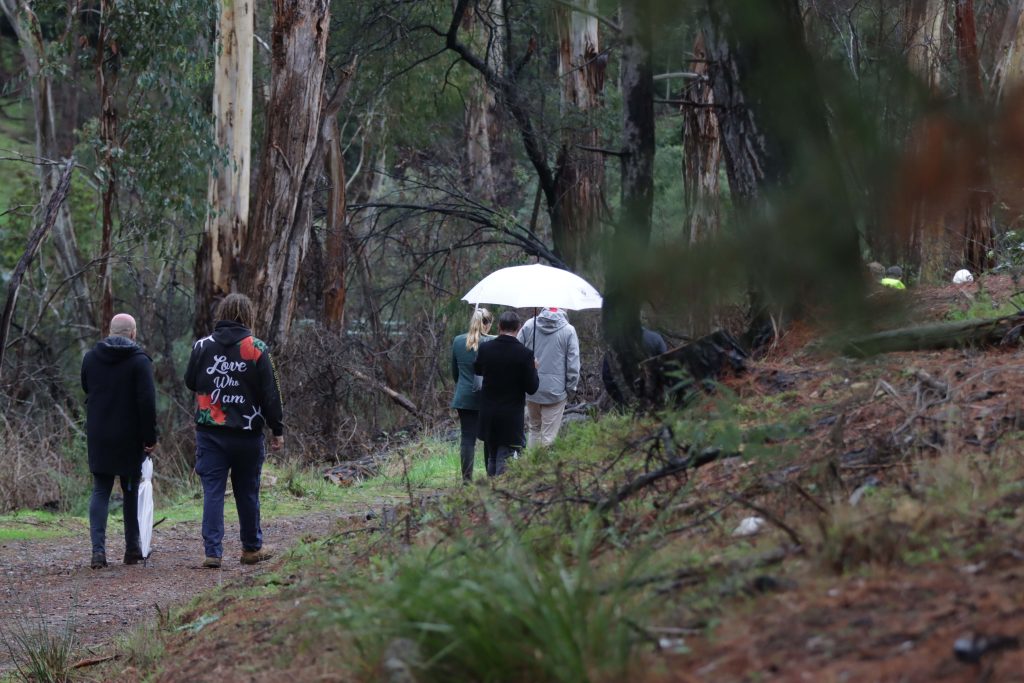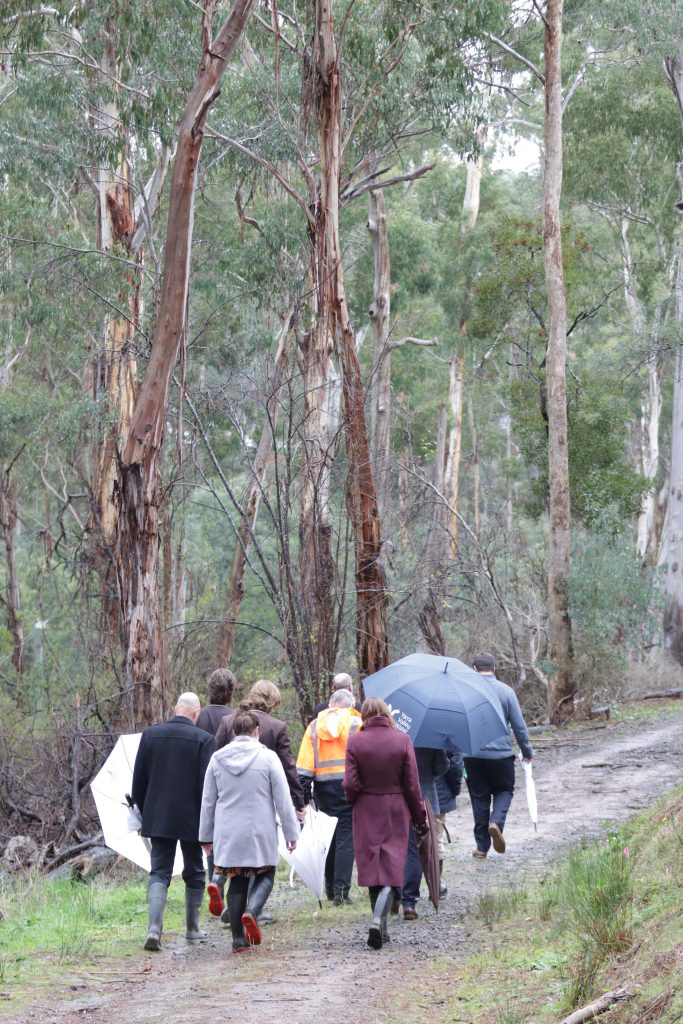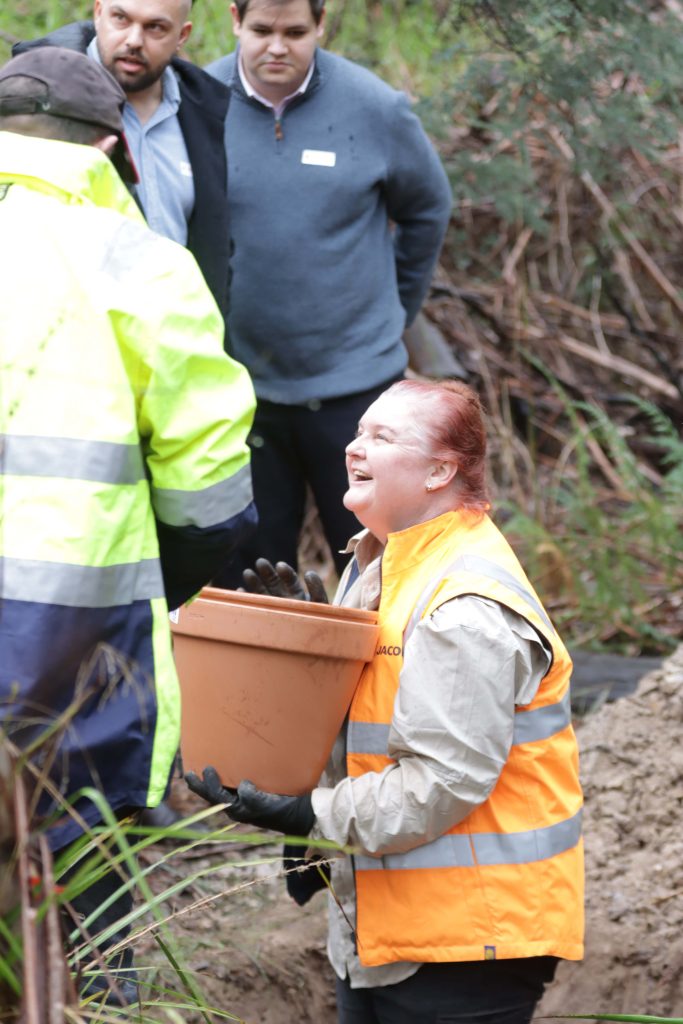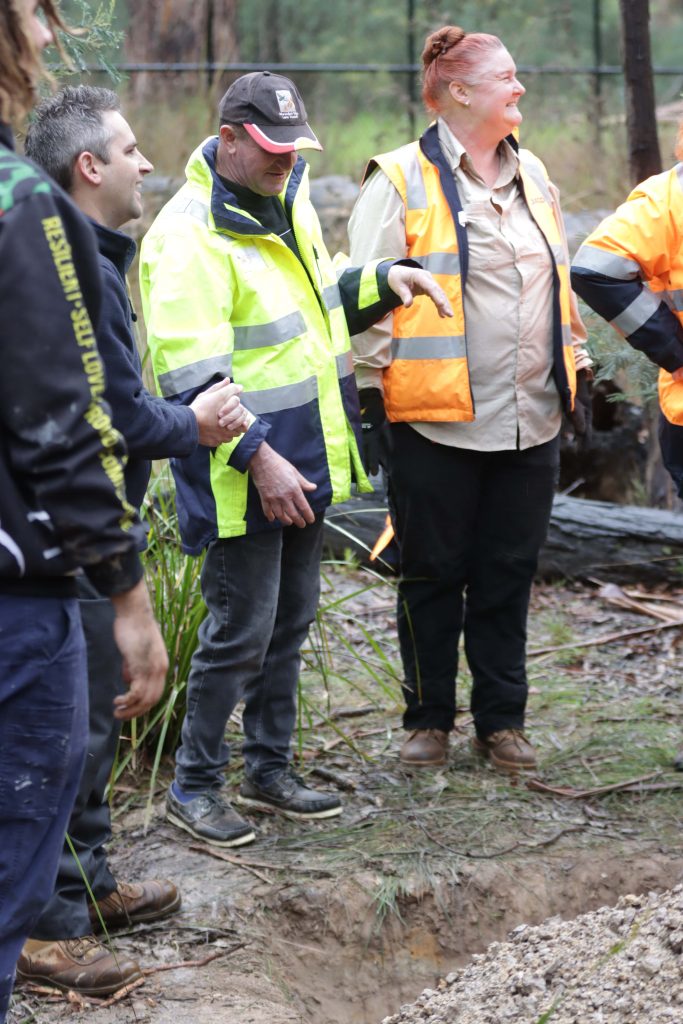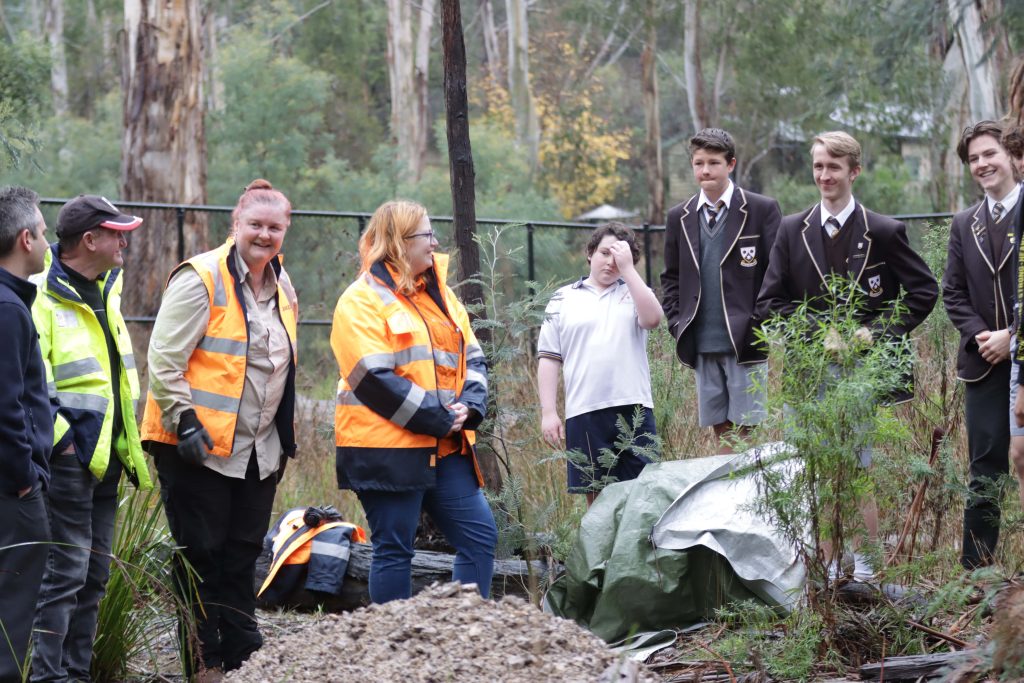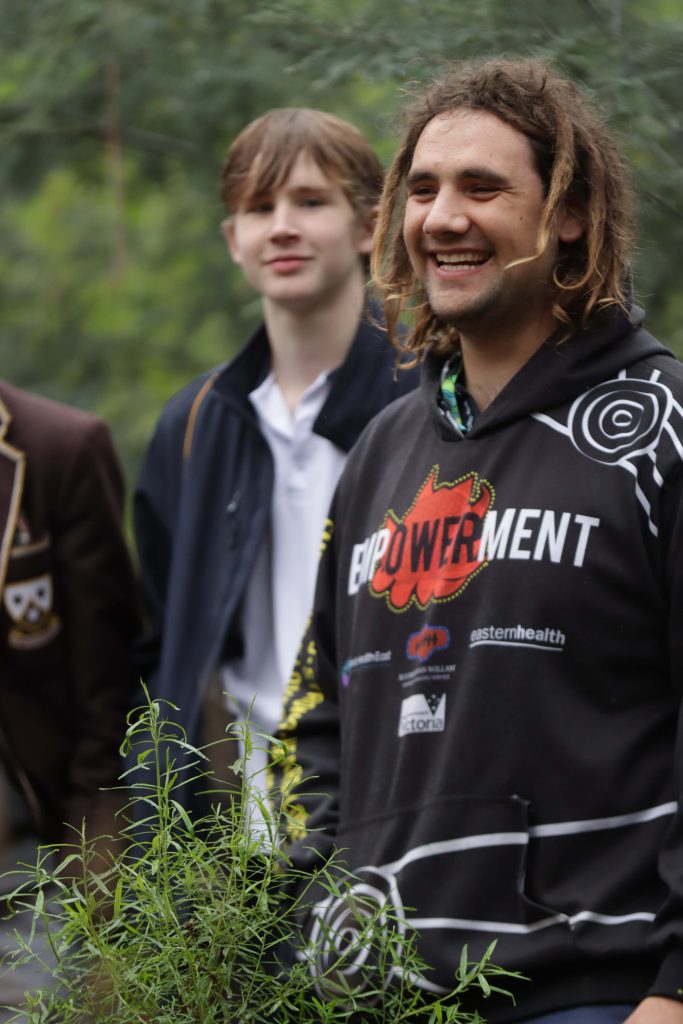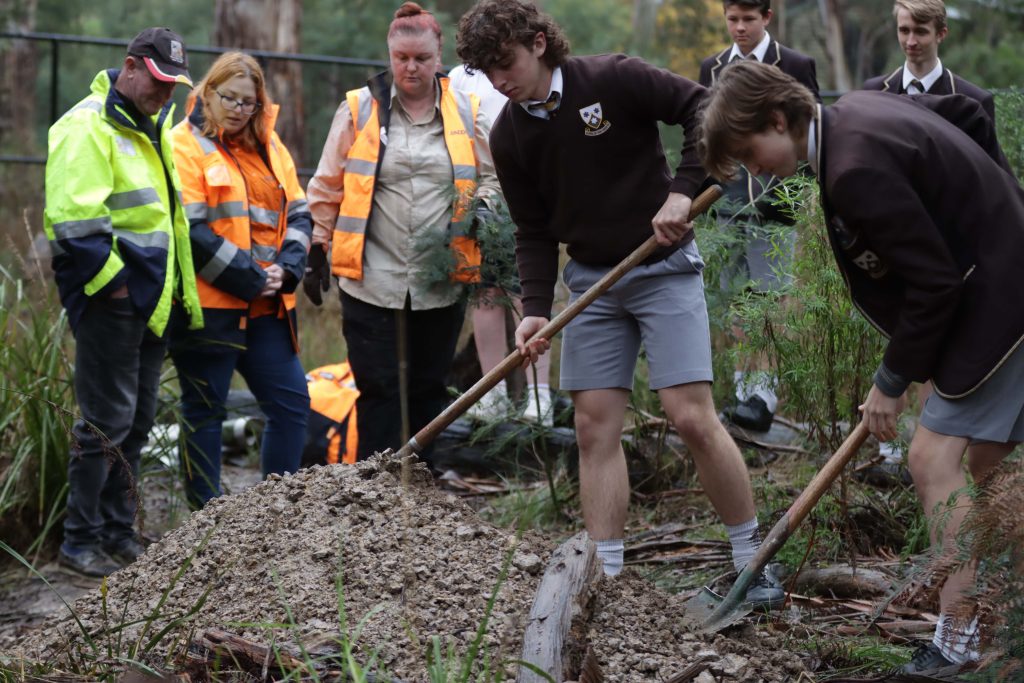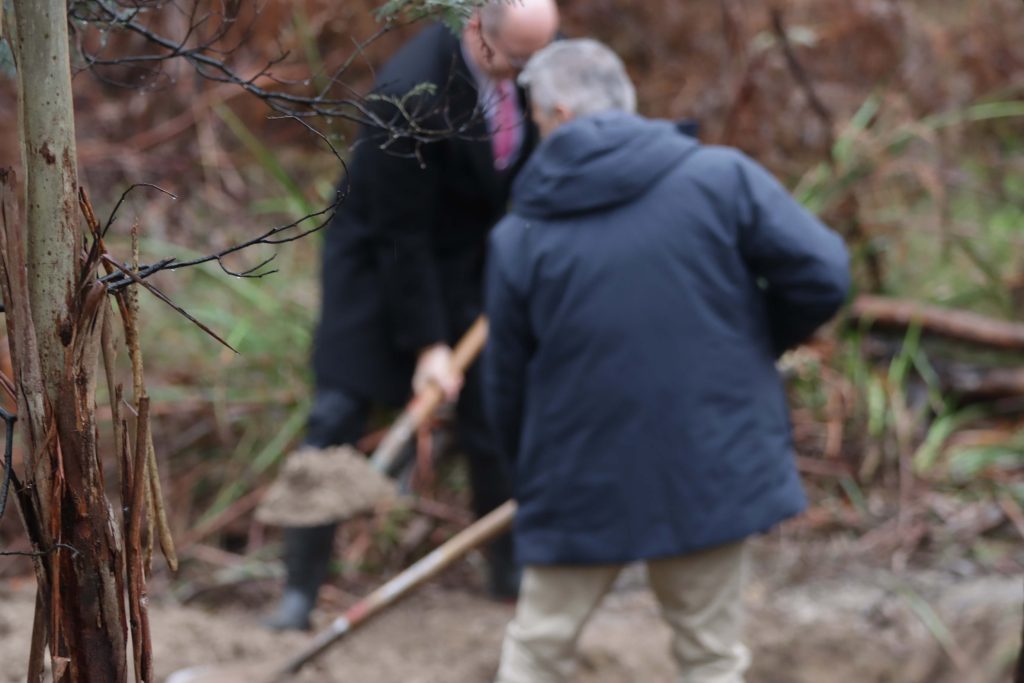 Mr Mark Murphy
Principal