Date:
From the Principal – Defining Moments
Dear members of the Whitefriars College family,
There are moments that define a group of people. Whether that be a sporting team, an orchestra or even a graduating class – there are moments when the true character and quality of that group comes through, for better or worse. The last day of celebration for Year 12 students is one of these defining moments. As a Principal my greatest concern on these days is the safety and wellbeing of our students. My second concern is about the students completing their formal time at the College with maturity, dignity and honour.
I am very pleased to say that the Class of 2021 have done just that. On their day of celebration, held a couple of weeks ago, this group of young men joined in the spirit of the day filled with a prevailing sense of gratitude for all those who had worked very hard to provide them with a memorable end to their formal schooling at Whitefriars. The theme of the day was Year 12 Formal and the students arrived at the College in a variety of weird and colourful suits. They were greeted by a red carpet in the main drive, creative signage staked out in the grass topped off with a very large black Hummer stretch limo in keeping with the theme. Lots of photos were taken and shirts signed in an atmosphere of sentimentality. The boys then enjoyed one last opportunity to gather with their House to reflect on the last six years and to watch a video of their experiences at Whitefriars produced by the boys and staff. To complete the day the students were provided a famous Whitefriars Chicken Sub and donut lunch by our dedicated Canteen staff – Sharon, Nina and Lisa.
I could not have been prouder of the way these young men participated in the day. I am also proud of and grateful to the many staff who ensured our boys enjoyed a happy and memorable day as best we could provide under the circumstances. Special thanks to our dedicated and creative House Leaders who worked closely with our boys to provide such a wonderful experience along with Rebecca Archer and Janelle Talis for organising much of the morning, and Greg Clifford, Director – Senior Years and Mick Lafferty, Deputy Principal – Students for their oversight and support.
Valedictory Event
As has been the norm throughout this year, unfortunately we were not able to hold our usual Valete Mass at St. Patrick's Cathedral. The good news is however that we will be able enjoy our Valedictory Dinner at the Sofitel with all our departing Year 12 students and families early in the new year.
Last Thursday evening, we did have an opportunity to come together to celebrate the efforts and achievements of the Class of 2021 at our virtual Graduation event. On this occasion we gathered in prayer and solidarity as we acknowledged the year just gone, heard amazing speeches from our College Captain Charlie Schroder and two of our parents, Sonia and Diarmuid McAlary, witnessed a wonderful music performance from three of our talented Year 12 students, as well as a montage of photos from the six-year journey of these young men. We also presented a number leadership awards to some dedicated and talented students, namely: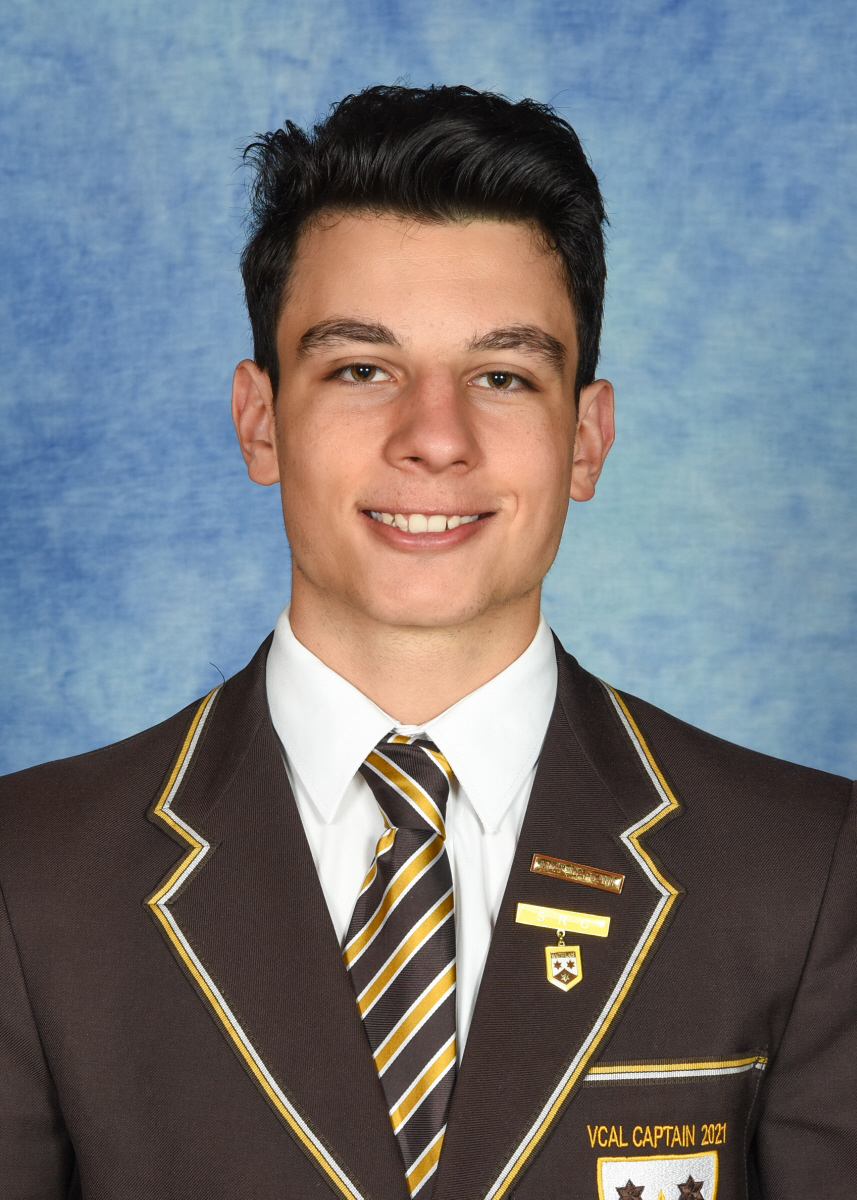 Victorian Certificate of Applied Learning Excellence Award
Darcy Fenech
Victorian Certificate of Education Academic Excellence Award
Joseph Blaser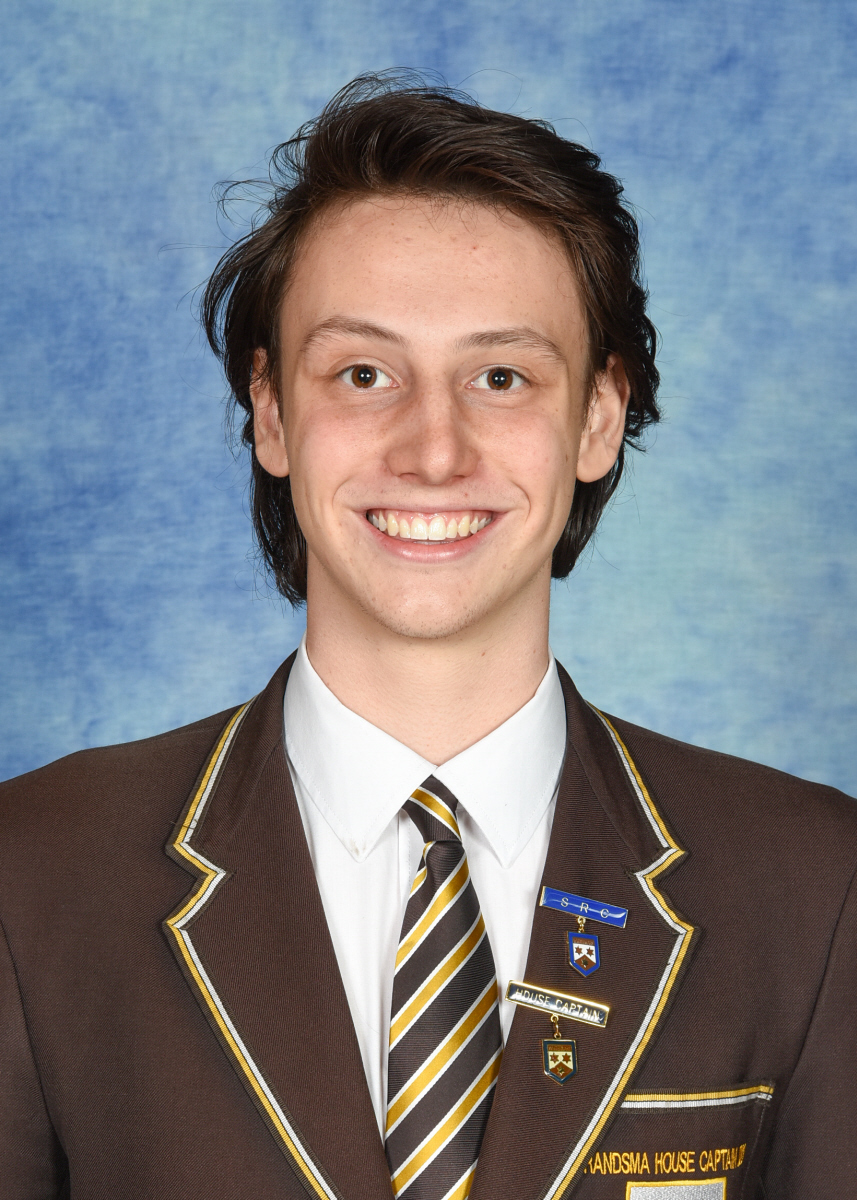 The University of Melbourne Principal's Scholarship
Jake De Andrade
We are very blessed to have innovative and talented staff, led by Mick Lafferty, Greg Clifford and Cath Spurritt, ably supported by our College leaders Charlie Schroder, Alex Pisotek, Baxter House and Peter Andrikopoulos, who hosted this occasion. Josh Vujcich and Fr Paul provided the all-important prayerful and reflective element of the night. I am particularly grateful to Rebecca Archer who did the millions of jobs required to ensure this evening was a memorable one for all involved.
Below you will find the address I delivered to the Class of 2021.
Valedictory Address 2021
Good evening ladies and gentlemen. It is great to be with you as together we celebrate the efforts and achievements of the Class of 2021 and give thanks to God and all here present for the support, opportunities and blessings these young men have received during their six years as members of the Whitefriars College family.
Last Friday we had a wonderful morning of celebration at Whitefriars to mark the end of formal classes for the Class of 2021. In one sense this was no normal final day for our students. There was no escaping the COVIDSafe protocols which have become a feature and fixture of all our lives. Masks, physical distancing and a myriad of other restrictions were the order of the day.
You would think that all these limitations and restrictions would have put a dampener on the mood of the day. Nothing could be further from the truth. The Class of 2021 responded as they have throughout the whole of the last two years, with positivity, inventiveness, a strong sense of camaraderie and a love of their school.
Their approach to this day was as bright, happy and colourful as the suits they wore. As they have done throughout the last two years, these boys did not allow this pandemic to spoil their day. More so, they have not allowed the challenges of the last two years to define their senior experience at Whitefriars. They have made a conscious decision to accept the situation as it is and to just get on with it.
To me this attitude, which defines the Class of 2021, will be the legacy they leave our College. These fine young men will be remembered long after they leave here as the class which stared down difficulty and disappointment and came through it with their dignity and honour intact.
Similarly, the teachers, pastoral care staff, along with House Leaders and other College Leadership members who have walked alongside this group of young men, have been heroic and unwavering in their support of these boys. The red carpet, Hummer and Chicken sub/Donut lunch on the last day were testament to their creative and innovative spirit, and their commitment to ensuring that they too make the best of things and provide the most positive experience and support they can to this special class of boys.
Tonight, I would also like to pay tribute to the parents of the Class of 2021. It's not easy being the parent of a Year 12 boy. The mood swings, the self-doubt, the highs and the lows – these are all part of the daily lot of the Year 12 parent. These past two years however, we know, have been especially difficult. You all deserve special recognition for surviving this most challenging of years and for continuing to love and support your sons – even when they aren't always so lovable. On behalf of our College, I wish to thank you for the faith and trust you placed in the College to educate your son.
To the graduating Class of 2021, on behalf of the Carmelites and the entire Whitefriars College family, I would like to congratulate you on the many achievements you have made, the commitment you have displayed, the leadership you have shown, the care you have given and the faith you have lived in your time at Whitefriars. I know that the entire community joins with me in prayer and solidarity as you embark on the next stage of your lives. Remember gentlemen, wherever you go in the world and in life, you will always be Whitefriars boys' and you will always be welcome in this community. I would like to leave you with my favourite Irish blessing:
May the road rise up to meet you.
May the wind be always at your back.
May the sunshine warm upon your face;
the rains fall soft upon your fields and until we meet again,
may God hold you in the palm of His hand.
Go well Class of 2020 and always remember Almae In Fide Parentis.
Mark Murphy
Principal