Date:
Computational and Algorithmic Thinking Competition – CAT 2023
On Thursday 4 May, students from various year levels competed in the annual CAT Competition at Whitefriars College. Students had the opportunity to experience and explore the science underlying computing, communication and the internet. Students who competed learnt basic algorithms, data structure and computational techniques and had the opportunity to demonstrate their learning through computer programming tasks.
Results this year were extremely encouraging. Below is a list of those who received a participation or above – Congratulations boys! Certificates acknowledging student involvement will be distributed shortly.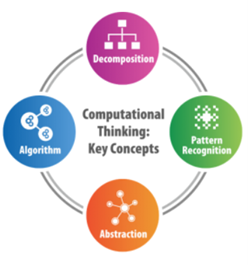 Awards: H = High Distinction; D = Distinction; C = Credit; Pa = Participation
| | |
| --- | --- |
| Junior | Award |
| William Wright | Credit |
| Joseph Prossomariti | Credit |
| Intermediate | Award |
| Ethan George | Participation |
| Jack Hallissey | Credit |
| Peter Bourke | Credit |
| Jonathon Katos | Credit |
| Senior | Award |
| Lukas Mallios | Credit |
| Lucas Superina | Credit |
| Amin Yekta | Participation |
Mr Ashley Payne
Learning Leader – Enrichment and Data