Date:
Celebrating National Reconciliation Week in VCE Vocational Major (VM)
Last week, the VCE VM Unit 1 Personal Development Skills class took their learning outside to commemorate National Reconciliation Week and conclude their recent unit on Community Health and Wellbeing.
This year, the theme for National Reconciliation Week was "Be a Voice for Generations" and calls on each of us to be a voice for reconciliation in our everyday lives.
Our Year 11s have been working on understanding how to be a voice for their generation by exploring the impacts on technology and social media on the lives of our Indigenous communities and our local community. Their work has included creating social media posters, classroom activities and talks that encourage us all to be better people for our community.
As part of their 'hands-on learning', our VCE VM students then took their creations to the grounds of the college and created street art to celebrate National Reconciliation Week and spread the message about being a voice to the rest of our college community.
Their works were certainly admired by many students and staff throughout the day and were wonderful inclusions to the college environment, and we were incredibly proud of their achievements.
We certainly hope that this experience, along with many other 'hands-on' experiences of the VCE VM program will further enrich the lives of our young learners.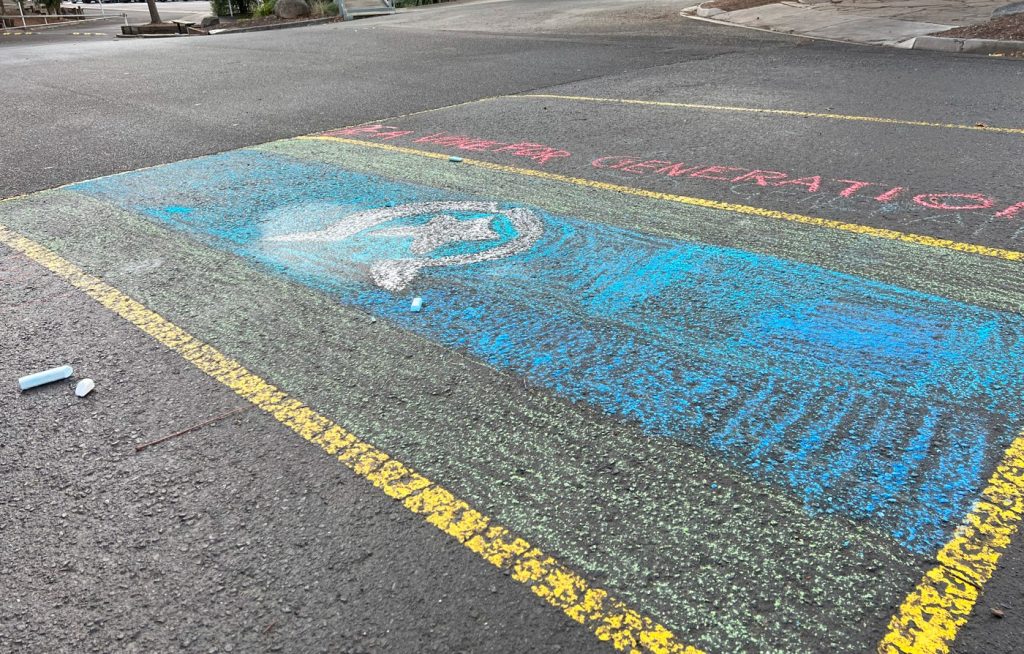 Mr Patrick Rhodes & Mr Kevin Nguyen
VCE Vocational Major Teachers