Date: 24th November 2022
ACC Junior Debating Competition
On Monday 7 November, five students from Year 7 and Year 8 participated in the ACC Junior Debating Competition that was held at St. Bernard's College, in Essendon.
The students were: Giancarlo Ciocca (Yr7), Luka Ivanusic (Yr7), Thomas Dorrat-Sims (Yr7), Matthew Haste (Yr8), Josh Lyons (Yr8) and Atticus Hetyey (Yr8 – who was ill on the day but did an enormous amount of preparation work behind the scenes!)
Prior to Monday 7, these six students took part in many lunch time meetings to learn the structure of debating, how to organise their speeches, and also develop arguments regarding two pre-determined topics.
On the day, students responded the following debate topics:
'That Australia should become a republic'
'That schools should provide free meals to their students'
An advised topic on 'That we should ban gambling advertisements'
Whitefriars saw success in the first debate, defeating St. Patrick's College by 3 points, but suffered a close loss in the second debate, losing to St. Joseph's by 1 point. In the third debate, in which the students were provided the full topic wording and an hour to prepare, the boys did an incredible job of developing a model of how we could limit gambling advertising, and won against St. Joseph's (again).
At the end of the Competition, Whitefriars was awarded third place, which is an incredible achievement for all of these boys, given it was their first time partaking in a debating program. I would like to thank all of the boys for dedicating themselves to the Debating program at Whitefriars, and for their willingness to collaborate and develop all of their arguments and speeches in a well-organised manner.
Please read below some reflections written by the students:
Reflection by Giancarlo Ciocaa – Year 7
"We got to Whitefriars College early Monday morning, as we had to take a maxi taxi to St Bernard's in Essendon with a bunch of my friends. During the ride to St Bernard's, we practiced our debate speeches. My first debate was against ST Patrick's College. When it was my turn to speak, I felt a little bit nervous but mainly positive. As I presented, I began to relax and started to really have fun. For my second debate against St Joseph's I was really ready to go. Overall, the wins were great but the experience was even better.  It's worth trying these additional activities to challenge yourself.  It's a great learning experience, especially when shared with your friends."
Reflection by Josh Lyons – Year 8
"This was the first debate competition I had ever been too, and I was really looking forward to it. I, and my other teammates, put so much effort into preparing our speeches for the day, and I couldn't wait to present them in front of all the other schools. After speaking in my first debate, I was stoked to hear that we ended up winning by 3 points! My other debate, however, was a lot more challenging, as we had to go against the prompt, "We should ban gambling advertisements", so it was a big challenge coming up with good points. However, I was super excited to find out that we won the debate by a whole 3 points. Overall, I thought today was really fun and I would definitely do it again."
Mr Andrew Wight
Learning Leader of English and Debating Coordinator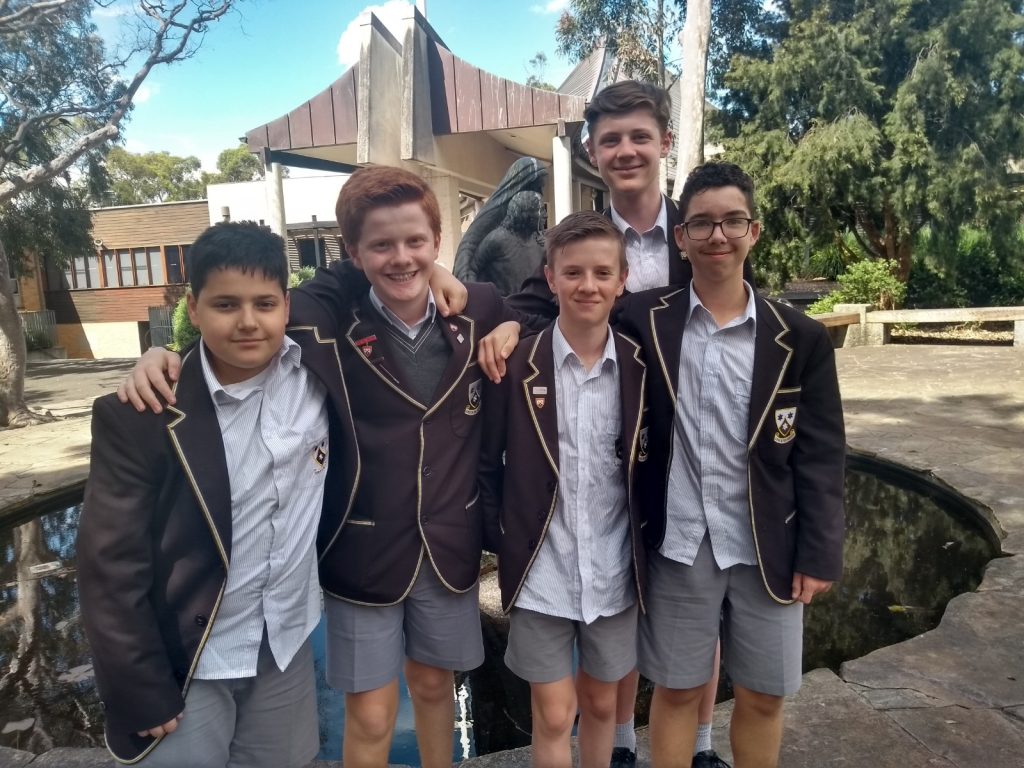 \