Date:
ACC Cross Country finalists
Concluding the end of the cross-country season, Whitefriars College competed in the 2023 ACC championship. With a huge turnout of 60 runners, we were a top contender across all year levels in the division one sector, finishing strong with an overall fourth place.
A very special thank you to our Old Collegian trainer Oscar O'Conner, for sharing all his state and national running expertise.  However, none of this would be possible without the work of Mr Kellar. Thank you for all the early mornings and work behind the scenes, it really is a privilege to be able train, compete and have such comradery with each other while representing the College.
Oliver Boyd (Student)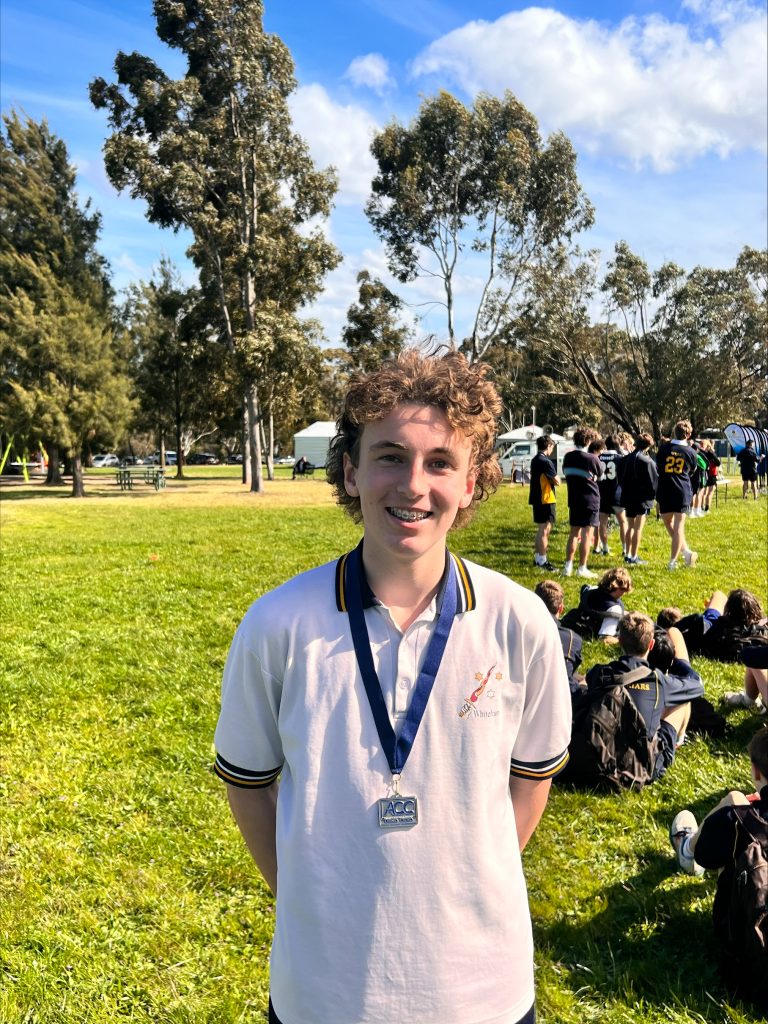 Luca Phelan – placed 2nd overall in the U/14 Cross Country event yesterday.