Date:
'A nation, united, courageous' – What does success look like in Performing Arts?
"In the meantime…we must continue the performance of our duties each and every one of us, so that we may confront this…adversary with a nation united, courageous and consecrated."
The War of the Worlds, Howard E. Koch
Behind the curtain – VCE Theatre Studies Production
This past Wednesday, the VCE Theatre Studies students presented their production of Howard E. Koch's The War of The Worlds (based on the H.G. Wells novel of the same name) to a sold out crowd in the College's Healey-Wilson Theatre.
I am used to hearing the buzz from the audience, and the rapturous applause for the students' efforts however this time I was fortunate enough to bear witness to a unique viewpoint of this experience – the carefully choreographed, often unseen innerworkings that occurred behind the curtain.
The final, shiny production presented onstage is but one piece of a much larger machine, with cogs that must work seamlessly together and in concert so that everything appears easy, effortless and prioritises the storytelling to the audience. Out of sight from the audience, there is a whole team of students taking charge of stage managing, controlling lighting design, calling audio cues, pre-setting props and costumes for our actors…seemingly small parts that coalesce  to form an important whole. Through this process, I witnessed our young people working collaboratively, problem-solving together and working towards a cohesive, united outcome – a joyous opportunity to step back and reflect on the valuable learning opportunities in Performing Arts education.
For our Year 11 and 12 students, this night was the culmination of months of hard work and dedication, as they developed every single aspect of the production both on and off stage. I have been consistently impressed with our theatre students' efforts in building this production from the ground up and their own learnings. They have learned how to work in a team, how to negotiate and compromise, how to be adaptable within the parameters and challenges they encounter and to ultimately produce something creative and artful. It is a real pleasure to see our students take on these opportunities for self-development, finding their personal sense of ownership independence as members of the production team. So many hours of work, of planning, of building, of refining and starting again, all so this one night goes off smoothly.
By now, you can attest that this performance does not 'just happen', nor do our students find this success without considerable guidance from our wonderful staff. A huge congratulations to Nathalie Fox, our VCE Theatre Studies teacher and Michael Schofield, our Theatre Technician who have supported our students with expert skill throughout this process.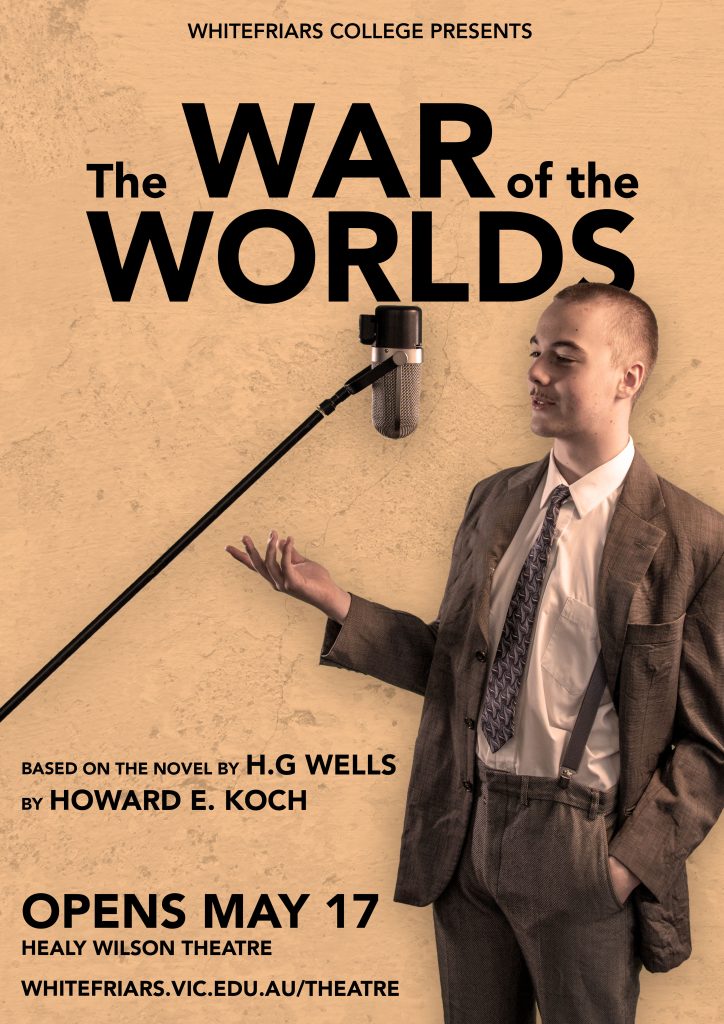 In the music rehearsal room – ensembles and instrumental learning
A similar sense of drive and collective unity is also important to find in the music room, which is filled with exciting learning opportunities week after week, rain, hail or shine. Over the past few weeks, I have been fortunate to witness some of our instrumental ensemble directors in rehearsal as they work with students to ignite their musical skill and talent, supporting and extending to build their confidence and technique on their instruments and their performance skills. For our students, joining a choir, a band or an ensemble, they enter a community which should imbue them with value, with expectation, and with openness that allows their identity to flourish. It is wonderful to see many examples of this, be it in our young beginners as they are encouraged through their first notes on the trumpet, or our advanced seniors who are experimenting with their performance skills to communicate their intention to the audience.
Equally, there comes a point in every rehearsal process where the challenge appears too great, the mountain appears to steep to climb. Yet, it is this challenge where students can triumph, improve and find newfound confidence. We may find ourselves at this point from time to time, especially as we prepare for our upcoming instrumental and ensemble showcase 'Music After Dark'. This event will be the culmination of our students' learning, a valuable opportunity for them to demonstrate this to the College community and yet it too is but one part in their broader musical journey at Whitefriars. For our music students, their ensemble is like a super-powered team, a place to foster a sense belonging and pro-social behaviour. This is where students are encouraged to think outside themselves, to pay attention to their peer's social, emotional and non-verbal cues, and to engage collectively towards a unified, shared goal. I am very excited to see the development of their learning on stage in just a few short weeks, and encourage you to join us on June 1 to be part of the experience!
So, next time you are watching a performance – wonder, applaud and remember…this is just beginning! There is so much learning going on in Performing Arts, we encourage you to come check it out!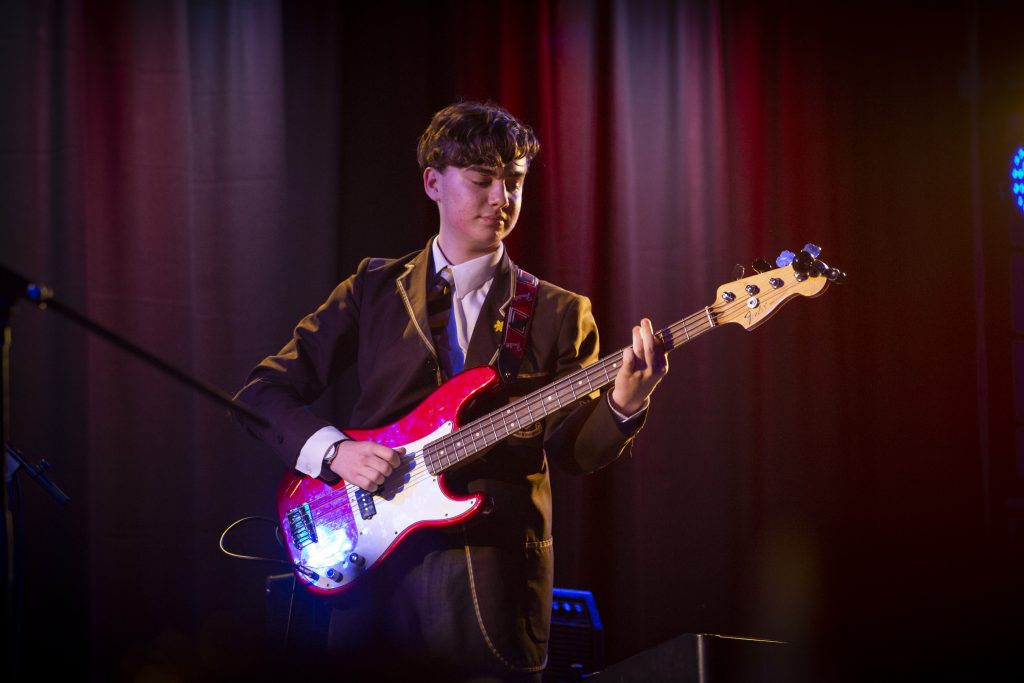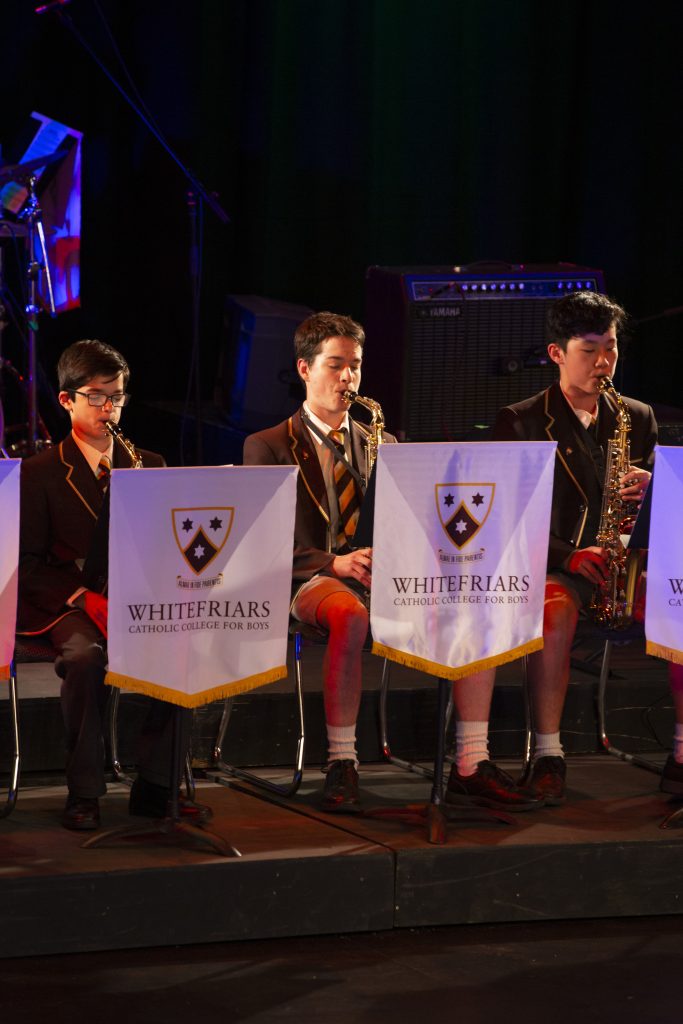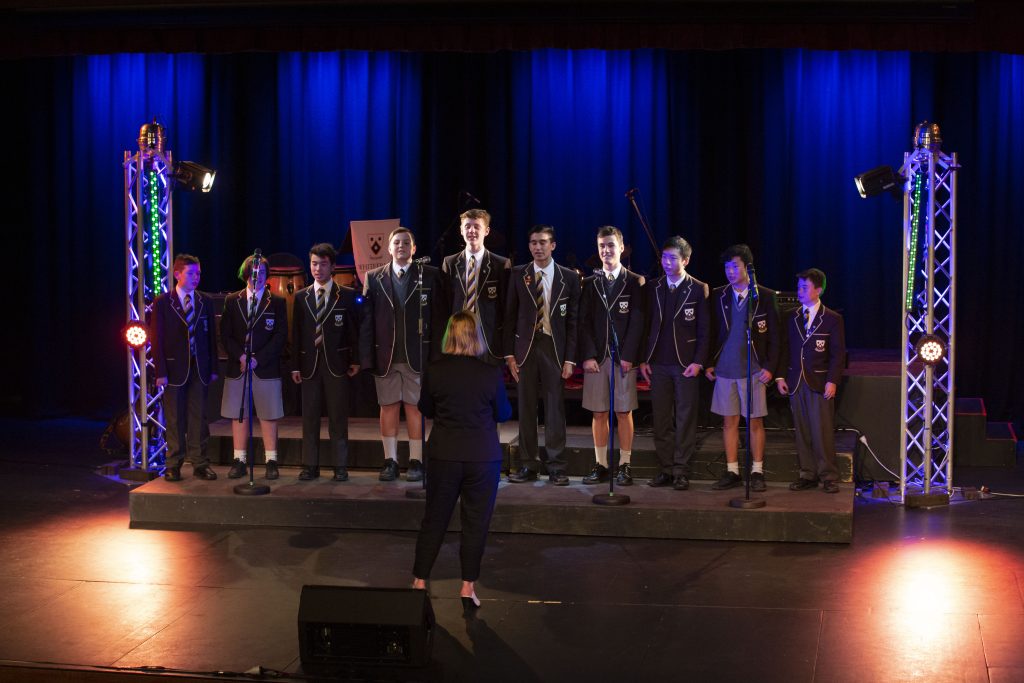 UPCOMING EVENTS
Music After Dark – Whitefriars College Instrumental and Ensemble Showcase
June 1, 7pm in the Healey-Wilson Theatre.
Tickets: $5 via TryBooking  https://www.trybooking.com/CIFFO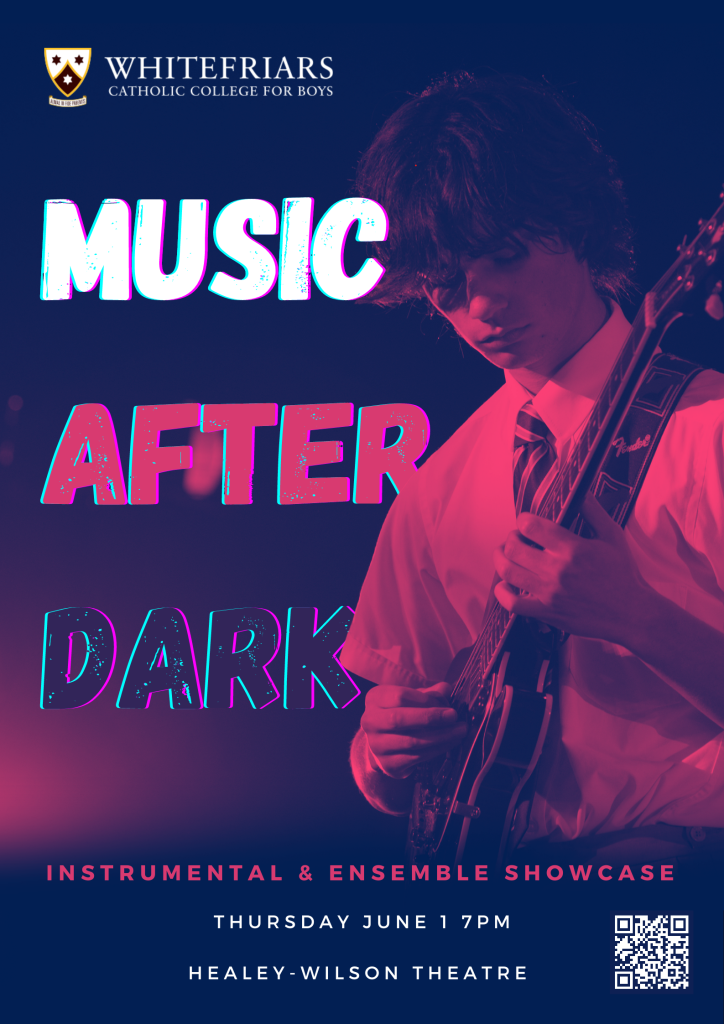 Mr Matthew Frampton
Learning Leader – Performing Arts